ESSEN | The World of Fiscal Philately
9th May 2019

-

11th May 2019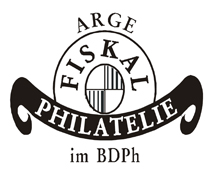 Central and South American countries have been prolific issuers of revenue stamps (Argentina alone takes up a large chunk of the Forbin catalogue). However, there are few events dedicated to fiscal philately, which makes this show rather interesting.
The International Association for Classical and Modern Fiscal Philately will be holding a 'Salon for Fiscal Philately' in conjunction with the 29th International Stamp Fair in Essen and the FIP Revenue Commission. This will be the first event of its kind to be held in Germany.
Two hundred frames have been allocated and there are no conditions. Other than ensuring your exhibit will fit the frame, this is 'freestyle philately' and open to all.
No doubt that the exhibits will show a strong German presence but this will be an interesting diversion for those that pursue philately's esoteric side.
Reader Interactions