NEW YORK | Auction: The Evolution of Postal Systems in Panama 1777-1881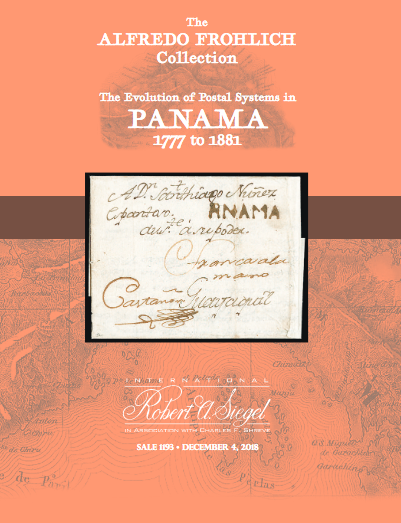 Siegel will be hosting a single name sale of early Panama in December.
Alfredo Frohlich, the well-respected Latin America philatelist, is parting with his highly decorated collection of the evolution of Panama's postal system. With seventeen awards since first exhibiting in 2012, there are numerous rare items amongst the 150 odd lots.
Many of the items are, of course, pre-philatelic but there is a very good showing of Great Britain and US Used in Panama, along with usages from other countries.
The auction is unreserved, so may hold some excellent purchasing opportunities for the savvy buyer.
Reader Interactions