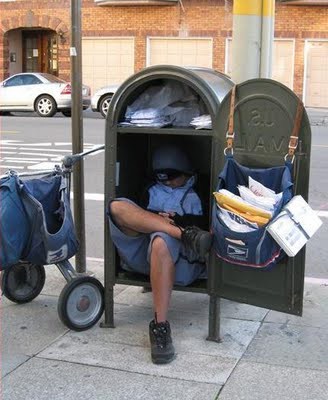 Which countries should you avoid shipping to?
Let's say you put a few items up for auction on eBay and one lucky winner has an address in Haiti.
Would you post it using regular mail?
If you'd just read the Universal Postal Union's annual report on the global ranking of postal services around the world, probably not.
Each year, the UPU assesses the postal services from 173 countries to come up with an indexed score and ranking to show how individual countries have performed.
Each country is ranked on four key measures:
Reliability – operational efficiency
Reach – global connectivity
Relevance – the demand for postal services
Resilience – diversification of revenue streams and ability to innovate
These four metrics combine to create a score which then determines its country ranking, such that each country can be compared with its peers.
And the award for Worst Postal Service goes to…
Enough of the preamble. Who's at the bottom of the table?
164th – Iraq
165th – Dominica
166th – Guinea
167th – St. Vincent
168th – Mozambique
169th – Samoa
170th – Liberia
171st – Haiti
172nd – Sao Tome and Principe
173rd – Tuvalu
A few predictable names in there but ironic to see St. Vincent so low in the table, given the fact that it is the third most prolific stamp issuer on the planet (over 5500 new issues since 1950!).
How about the top ten?
In order of postal excellence, the best performers are: Switzerland, Netherlands, Japan, Germany, France, Poland, Singapore, USA, UK and Austria.
How does Latin America do?
As this is a Latin American blog it would be remiss of me to not mention the performance of the twenty republics. Out of 173 countries, in descending order, we have:
44th – Brazil
66th – Colombia
72nd – Chile
76th – Mexico
78th – El Salvador
90th – Costa Rica
99th – Peru
101st – Argentina
105th – Dominican Republic
114th – Honduras
119th – Panama
123rd – Paraguay
125th – Uruguay
127th – Ecuador
134th – Cuba
151st – Venezuela
163rd – Nicaragua
171st – Haiti
Surprised? What you expected?
Conspicuous by their absence are Bolivia (whose postal service has been in turmoil in the past few years, culminating in a new institution being formed in March this year) and Guatemala (also suffering from protracted disruption and suspension of services).
This exercise has been undertaken since 2013 and each year, comparisons can be made against prior year to see how individual countries are performing and how they move up and down the rankings. Quite how relevant the table will become in future years is open to question though, as stamp issuance ceases, mail volumes decline and delivery services are more reliant on the private sector. Witness the aforementioned Bolivia and Guatemala…
For those that want to dig a bit deeper or view the entire list, you can read the full report. This post reflects the situation as of 2018 but the most current report, published in October 2020, can be accessed here.