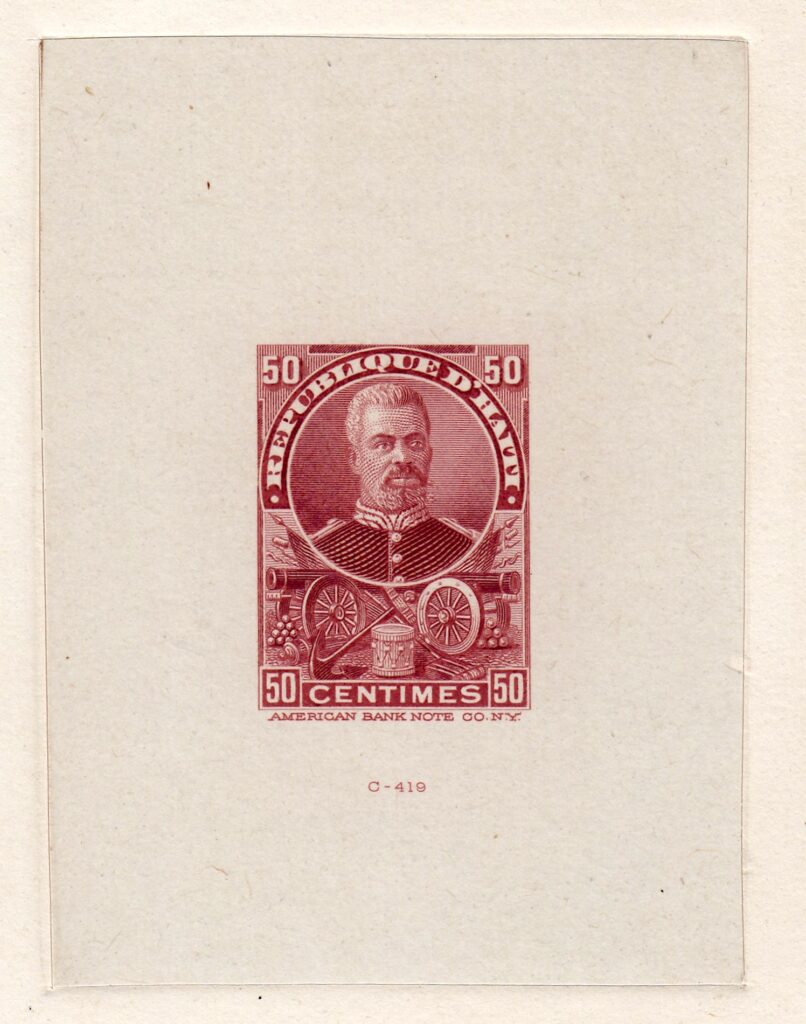 The American Bank Note Company was a prolific printer of numerous issues for many Latin American countries. Die and plate proofs take pride of place in many collections or exhibits.
However, they are often unmentioned and unpriced in most philatelic catalogues with little information available on the number of proofs printed.
So just how scarce are they?
In this article, Ross Towle provides some insight on what can typically be expected.
CLA How did you first get interested in ABNC proofs?
RT I really got into ABNC archival items after I acquired some of the ABNC Chile correspondence files. I found out that George F Nesbitt & Co had manufactured stamped envelopes for ABNC. This explained why there had been no proofs of these issues in the ABNC sales.
I had always been interested in archival items of Chilean postal stationery from all the manufactures: De La Rue, ABNC, Bradbury Wilkinson, Waterlow & Sons, Macdonald, etc.
But finding out that Nesbitt manufactured stamped envelopes got me intrigued. I then had to do research on what other issues were subcontracted to Nesbitt. At the same time I wanted to know about each order of stamps, postal stationery, etc. And I wanted to fully understand all of the markings on the proofs I owned.
CLA Did ABNC keep records of how many proofs they produced?
RT There are no records that I know of that kept track of the quantity of proofs issued.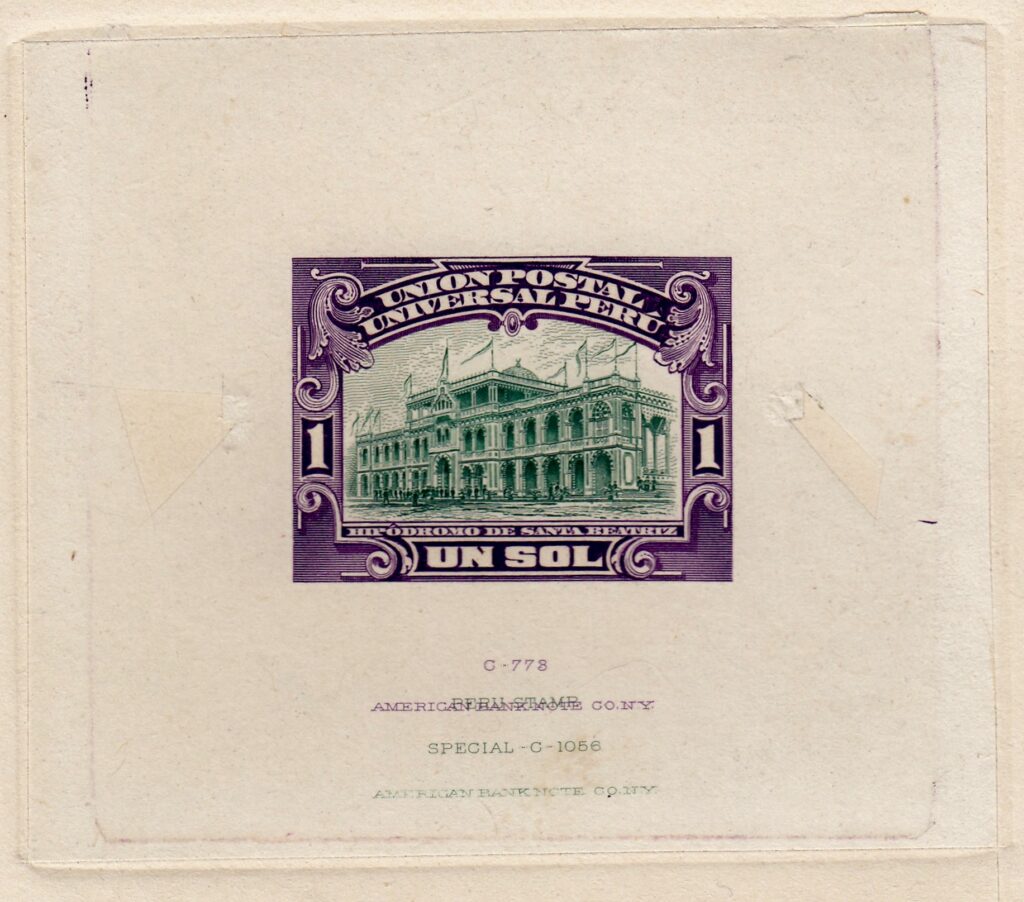 Number and type of proofs printed
CLA How many proofs would be produced for a typical ABNC issue?
RT A typical issue would have the following:
1. One set of renumbered die proofs in black on India paper mounted on card, cut to size
2. One set of die proofs in black on India paper mounted on card, cut to size
3.  One to five sets of large sunken die proofs in the issued colours. There would be a smaller quantity of these, the further back in time you go
4. One or two sets of large sunken die proofs renumbered (the dies would have had to be on hand in 1924)
5. One or two full sheets of plate proofs on India paper. The number of individual proofs depended on the plate size
6. One or two full sheets of plate proofs on card
7. One cut to shape die proof in black (I have not seen them for stamps but they exist for other things)
The quantities above would be ABNC's typical holdings for issues around 1900-1915.
Excluded from these quantities are the proofs made by the engravers for themselves or for fellow engravers. For example, a number of proofs came to market prior to the ABNC archive sales in the early 1990's, when an engraver's archive was sold off by his estate.
More proofs may have been made but over time they were lost, discarded or cut up. For example, I have some models where ABNC used a die proof as the base for the new issue but modified it using white and colored ink.
I also have some plate proofs on India paper from a ABNC reference book but not all of the values of the issue are there. And I have another set where a proof was removed from the page (and noted).
I have seen large sunken die proofs, large sunken die proofs but reduced width of the card and large sunken die proofs (full width) but cut horizontally to the height of the indicia.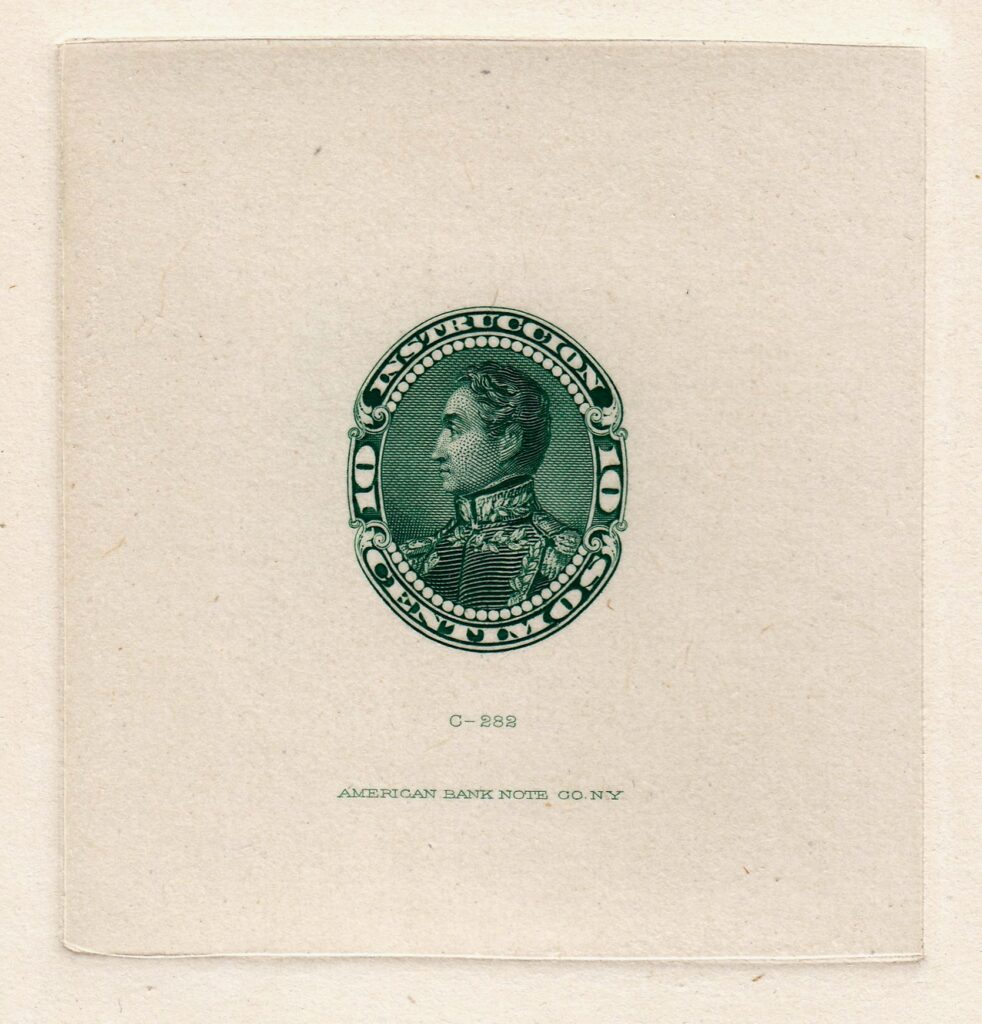 Sunken proofs
CLA Some ABNC die proofs are sunk, whereas others are not. And some issues will contain examples of both types. Do you know why this is?
RT Sunken die proofs were mainly created as reference copies that could be flipped through, like flipping through a library card catalog.
No glue was used. The proofs were usually printed on India paper and then high pressure was applied during the printing process to attach them to card. The card protects the die proof.
Non-sunken die proofs were created for attaching into reference books, for envelopes holding the steel dies or index copy cards.
CLA How do you know whether you have a non-sunken die proof and not a plate proof on India paper, when both are cut down?
RT Either having the die number or extra large margins is what I look for in a cut down die proof or something that was not printed in sheets.
For example, a proof of a postal card is most likely a die proof because the original die was engraved and the cards for the customer used a litho transfer from the engraved die and then made into an offset plate.
If it has stamp size margins I assume it is a plate proof.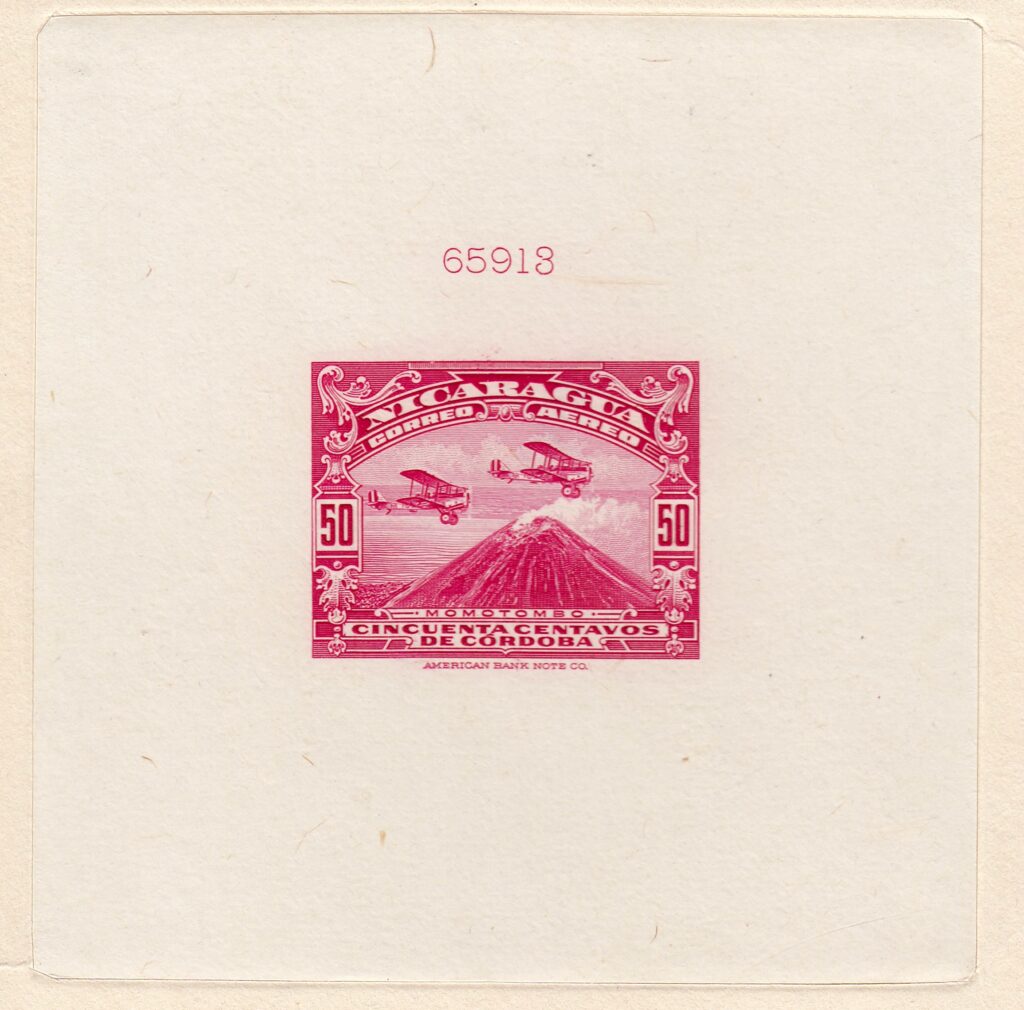 Colour trials
CLA One of the pleasures of collecting proofs is seeing well known stamps in different colours via colour trials. Did ABNC have a typical range of colours that they would ask the postal authority to choose from or did the request for colours come from the issuing country?
RT The ABNC had a bunch of standard colours.  In the 1870s/80s they used "stamps" with different colours to allow the customer to choose.
Later they had books where each page was a different colour.  Very rarely did ABNC do trial colours specifically for the customer.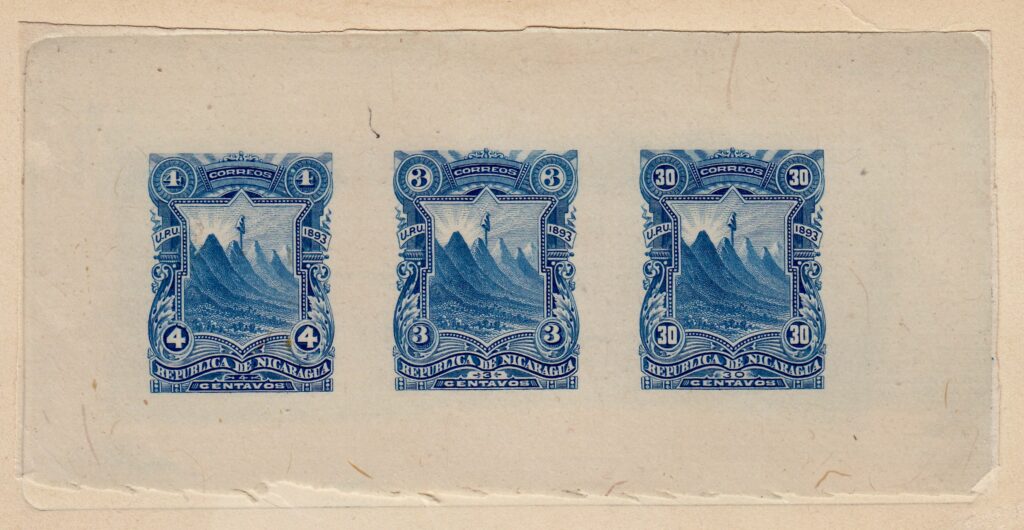 The Hamilton Bank Note Company
CLA The Hamilton Bank Note Company is another well-known printer of early Latin American stamps, whose plate proofs appear in a bewildering variety of colour and paper/card combinations. Did they have a similar numbering system or organisational procedure to ABNC?
RT The HBNC did number their dies (I have seen no prefix or suffix). The dies appear to be uniquely numbered, similar to the ABNC third numbering system.
They also produced reference books with die proofs in them.
CLA How do the numbers of trial colour proofs produced by ABNC vary over time?
RT Prior to 1880, ABNC produced many more trial colour proofs. After 1900, this reduced considerably.
After 1924 there were no renumbered proofs, so the quantities reduced further. The 1900-1925 period was really the high water mark for number of die and plate proofs made.
Further information on ABNC archival material can be obtained by watching Ross's informative video (in English) on the Mi Oficina YouTube channel
An excellent reference source for the type and extent of material available is the catalogue for the 1990 ABNC Christie's sale, when many of these items came to market for the first time. A similar but smaller sale was held by Cherrystone in 2006.