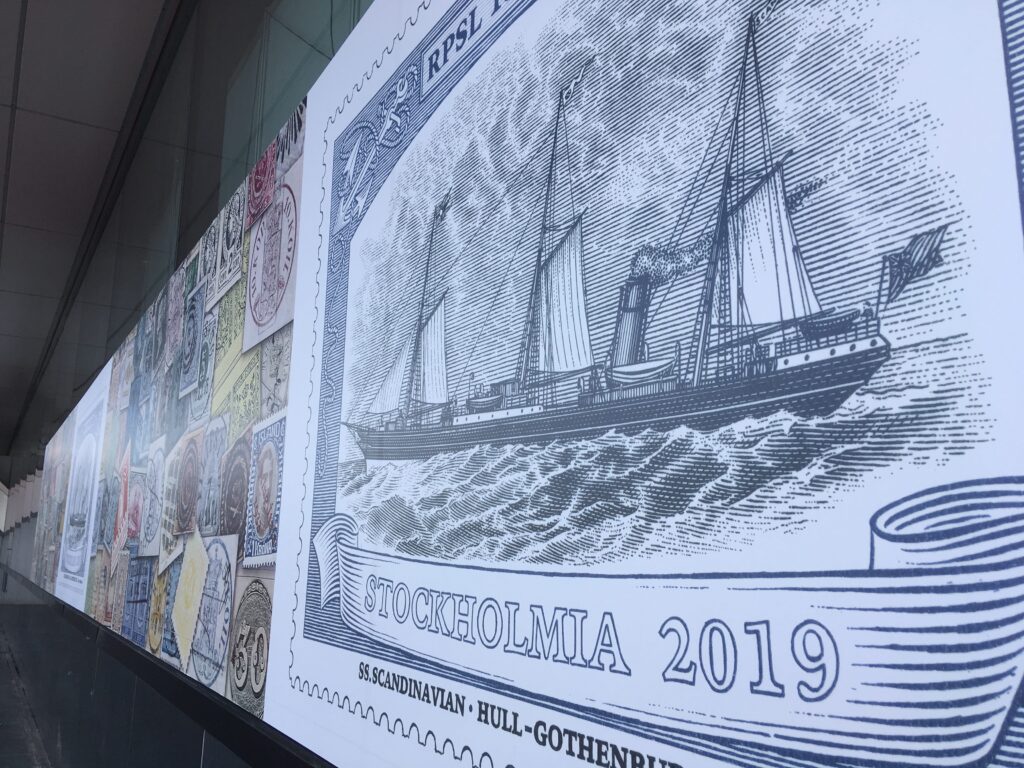 Back in Europe, the philatelic world was gearing up to celebrate the 150th anniversary of the Royal Philatelic Society by hosting Stockholmia 2019 in the Swedish capital.
This was a somewhat unusual blend of regional Scandinavian stamp show combined with a truly world class philatelic event, attracting around 8000 participants from 51 countries.
Drawing on the RPSL's august membership and with significant resource and preparation behind it, Stockholmia was a well organised, innovative celebration of the Royal's status as the world's pre-eminent philatelic Society.
With a decent marketing budget, the streets of Stockholm carried an array of promotional posters and banners to encourage an intrigued public to investigate further. This wasn't a stamp show in the traditional sense though; dealers were thin on the ground and most stands were taken up by the international auction fraternity.
If you'd come to rifle through the dollar boxes, this was the wrong place.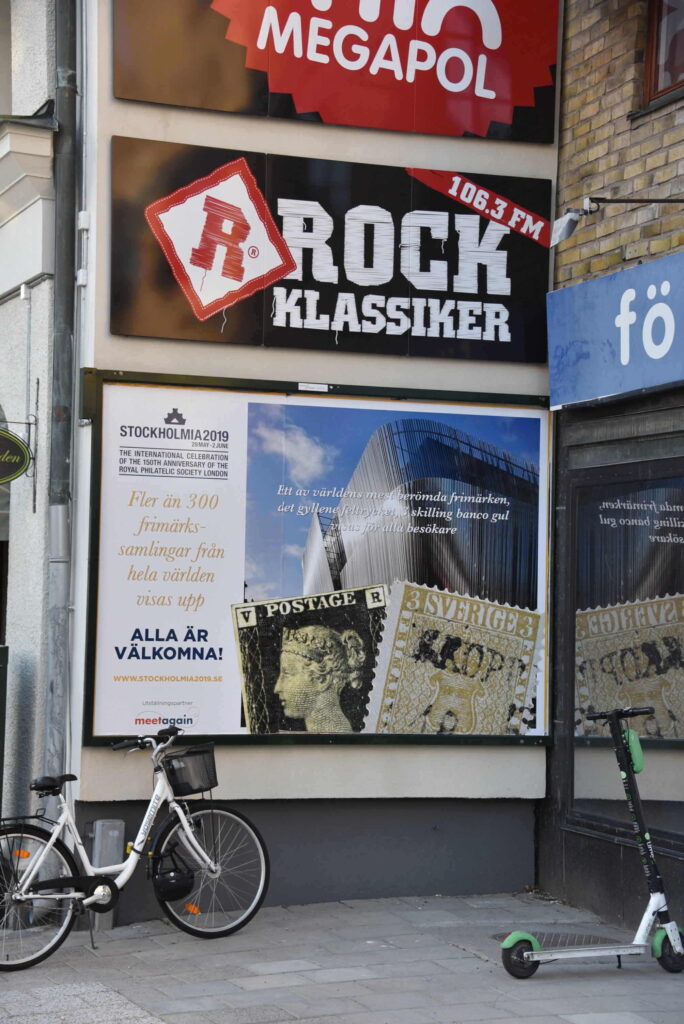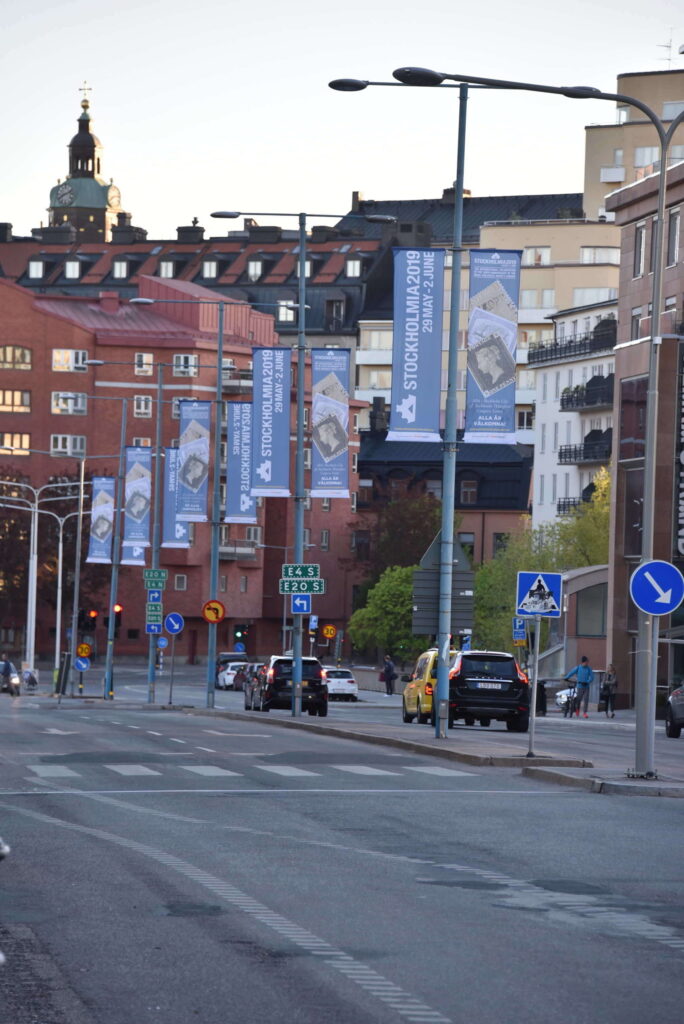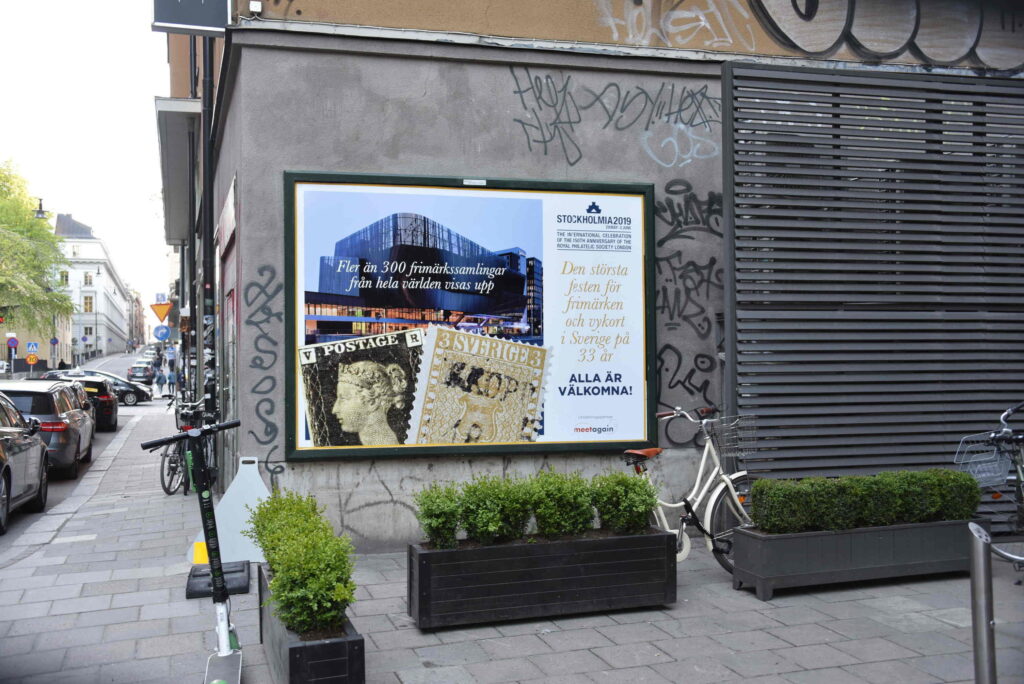 It was most certainly the right place for exhibiting though.
The quality of was of an expectedly high standard, with seventy Large Golds and nearly one-hundred Golds awarded for the international participants. Exceptional displays were the order of the day, with philatelic gems from the Queen's Royal Collection getting a rare outing in a dimly-lit, designated display area.
No doubt the insurers breathed a sigh of relief when the thing was over.
Large Gold Latin American award winners in the Traditional Philately category were James Johnson for his 'Colombia Classic Issues 1859-68' and Roland Nordberg for 'Classic Costa Rica to the 1889 Correos Overprint Issue'
You can view the full results on the Stockholmia website.
[Note: I see many Latin American exhibits that are written in English by a non-native speaker. This sometimes means that a superb display can be let down by incorrect grammar or misspellings. If you would like your exhibit proof-read and checked for accuracy and readability, I can help. Get in touch if you would like to discuss]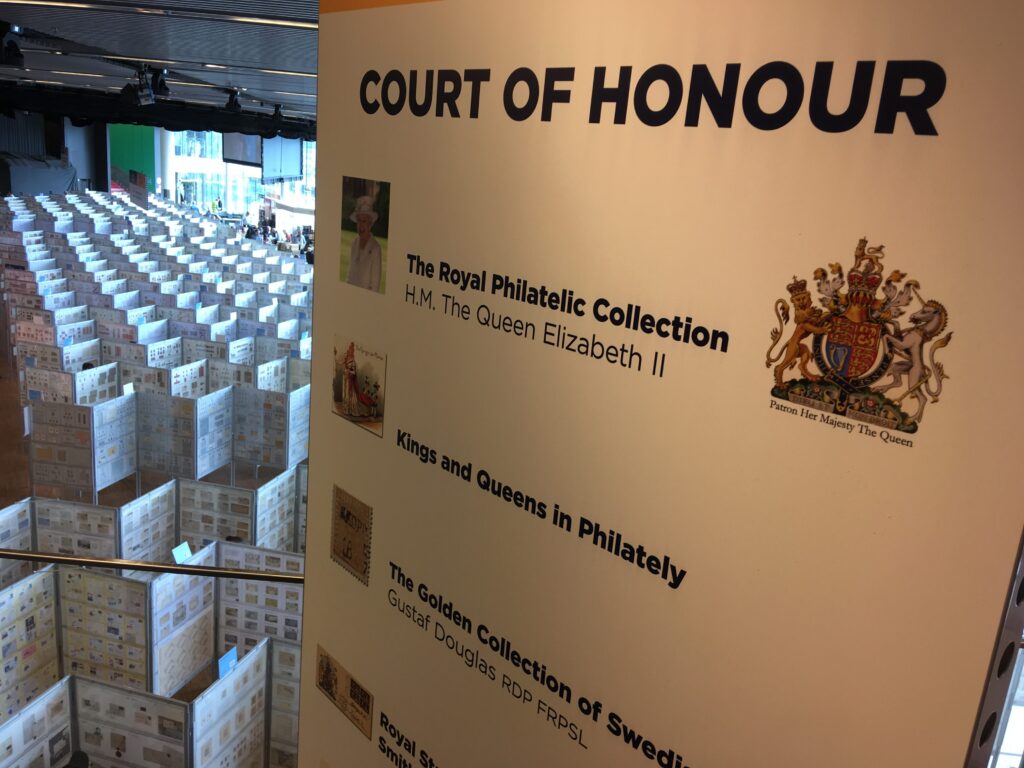 The size of the stamp market
As with the Rocky Mountain Stamp Show, an essential part of this event were the presentations, held in side rooms throughout the five days.
Two of the Big Four catalogue publishers held court. Editor of the highly-regarded Scott Classic Specialised Catalogue, Jay Bigalke (a fellow Latin American collector), provided an overview of this important work whereas, Hans Hohenester, the Managing Director of Michel gave the European perspective.
Apparently Michel are now dealing with around 20,000-30,000 new stamps each year from approximately 200 postal administrations. Just who buys all this stuff? The fact that that 99% of these issues will never make it to a post office, let alone see the front of an envelope, makes you wonder how long they can continue to legitimately be called postage stamps.
'Stickers', perhaps?
Michel's recent research concluded that there were somewhere between forty and fifty million collectors worldwide with around twenty million of those in China.
Now I'm always sceptical of those sorts of numbers.
You've probably got to have a very loose interpretation of the word 'collector' to get to fifty million but Christoph Gärtner's presentation gave some more precise food for thought. Germany (not the US) is the largest stamp market in the world so the numbers it produces are a good bellwether for the state of the hobby.
Gärtner opined that collectors in the Far East were now starting to look beyond their own shores for their collecting interests and that  the Asian market was a key focus for their business. Over the past eighteen auctions, his company had attracted over 75,000 bidders, had sold over 170,000 collections and was now turning over just shy of €30 million.
That's a lot of stamps.
A hobby in decline? Not from where I'm standing.