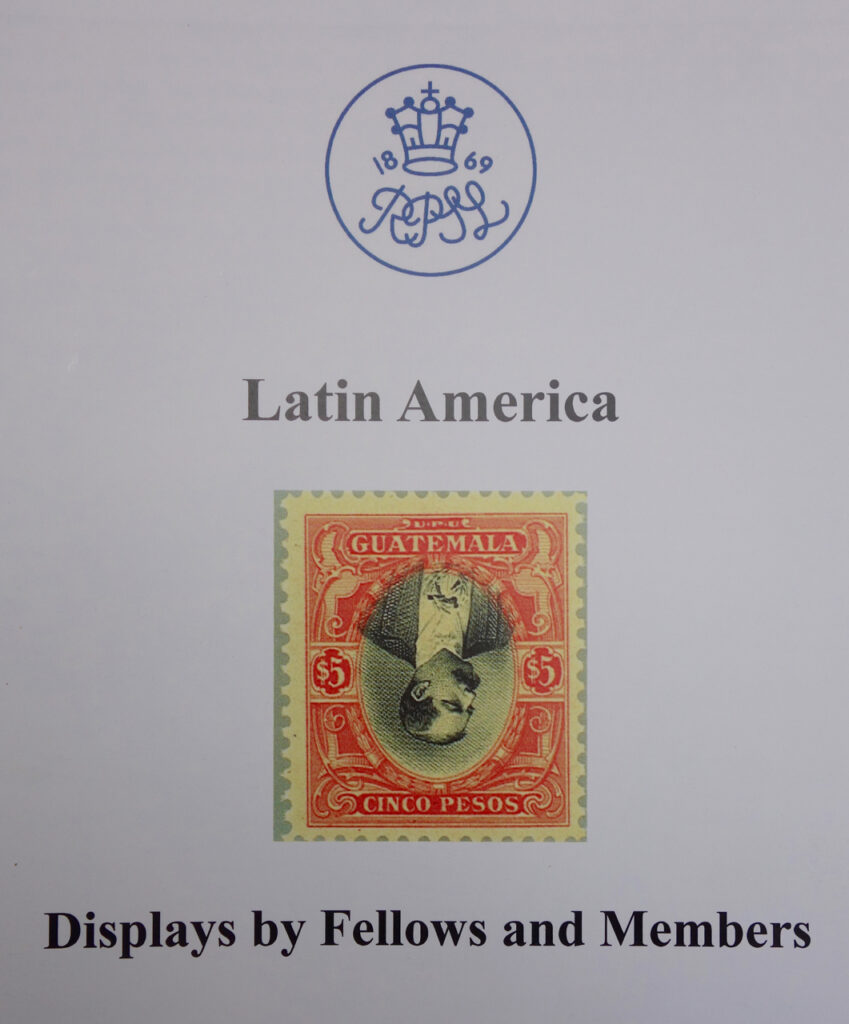 Fifty-two frames of some exceptional Latin American material was the feast laid on by the RPSL yesterday. Exhibits were described as covering the canvas between "world class rarities" and "modest, but nonetheless interesting".
Either way, it was a treat.
With so much to cover I can only give a flavour. For want of a theme, there are a handful of stock phrases that exhibitors often use that are always guaranteed to gain attention. Such as:
"the largest known block…", "the unique…", "the first…" and so on.
A few examples included:
Argentina (Frank Broad): 1864 Rivadavia – earliest recorded entire franked with a perforated value
Chile (Joseph Hackmey): 1854 10 Centavos Colon Desmadryl printing – largest known block (of twenty)
Colombia, Gobierno Provisionals (Alan Anyon): 1900 20 Centavos Tête-Bêche Pair – only known example
Ecuador (Guido Craveri): 1864 1 Real Green and 1866 4 Reales Red – earliest recorded usages on cover
Haiti (Brian Moorhouse): 1887-1890 Salomon Issues – the unique master dies
Peru (Christopher Harman): 1860 1 Dinero Blue – earliest dated cover
Uruguay (Gregory Todd): 1884 5c Deep Blue – unique die proof
Venezuela (Guido Craveri): 1862 ½ Real Red, used and unused – unique error of colour
I could go on.
All said, an excellent display.