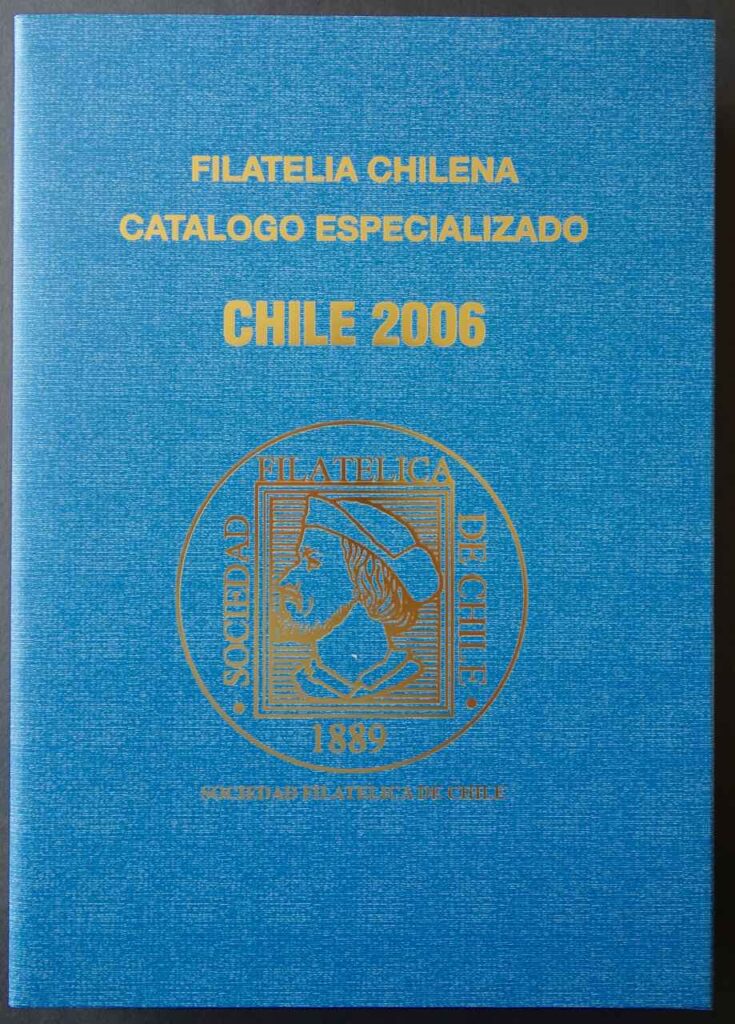 I recently acquired a very nice collection of pre-1940 Chile that had been collected by SOFICH and cross-referenced by Scott. It clearly shows just how much room for expansion there is by collecting using this specialized work.
The SOFICH catalogue is published by the Chilean Philatelic Society (Sociedad Filatelica de Chile). It is a lavish, large, hardbound tome that takes collecting Chile to the next level. If you've been relying on Scott/SG/Michel/Yvert all these years, well, you've been missing out.
It really does open up your collecting options ten-fold with no end of varieties and shades not touched upon by the major publishers.
First published in 2000, the catalogue is now in its second edition, released in 2006. This is a substantial work, clocking in at 650 pages, weighing 2.5 kilos and is one of the most comprehensive single-country works available.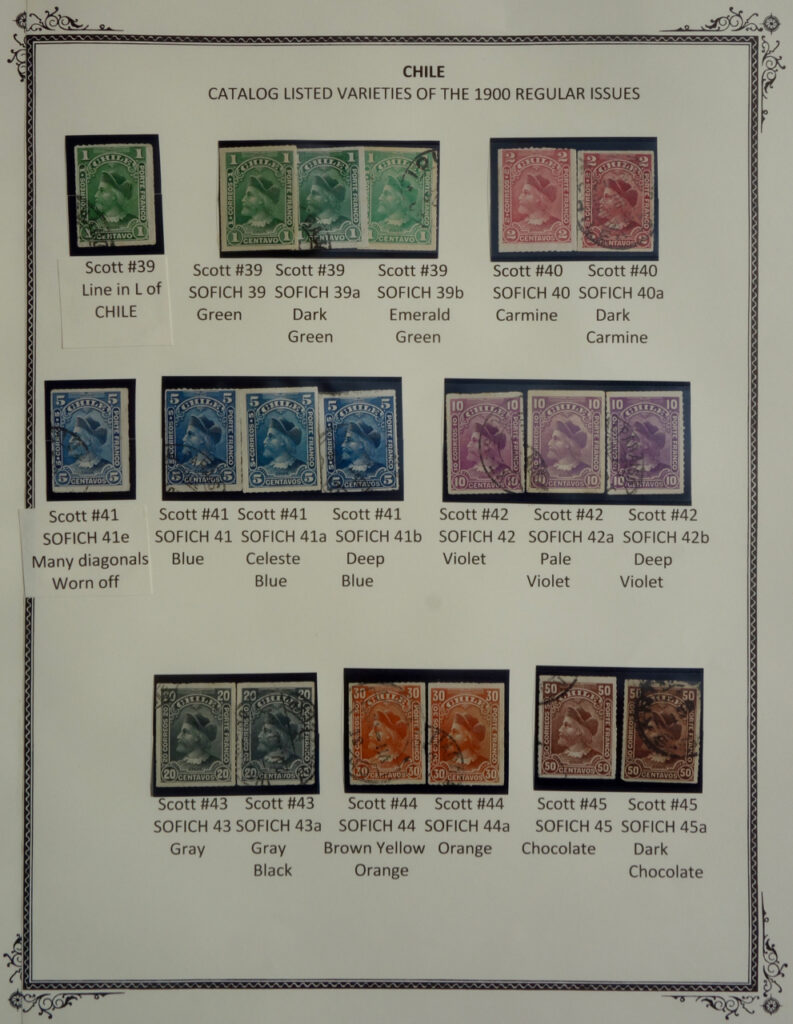 The catalogue is broken down into three sections.
The first covers pre-philatelic marks before launching into a thorough breakdown of every issue since the first 'Colons' of 1853, including perf and shade varieties, watermarks, designer, engraver and printer details, errors, print runs and so on. The second part deals with the foreign postal agencies, the War in the Pacific issues, tax and telegraph stamps, aerogrammes and postal envelopes. The final part tackles souvenir sheets, FDC envelopes and adhesive labels.
Although pricing is in peso – and is now twelve years old – it is easy to spot where a particular shade or variety holds more value in relation to others in a series.
How does SOFICH compare with Scott, SG and Michel?
To give an idea of the depth over and above the 'regular' catalogues, here's a sample comparison:
Issue
Number of issues and varieties
Scott
SG
Michel
SOFICH
1904 Columbus 'Napoleon'
6
7
6
31
1904 Telegraph Overprints
23
22
14
73
1910 Independence Cent.
15
15
15
75
1915-28 Presidents
25
27
27
234
The 1915-28 Presidents & Personalities set suddenly presents a completely new challenge. Better check those 'duplicates…'
The Sociedad Filatelica de Chile have an aspiration to produce a new edition but for now, the 2006 is the final incarnation. They currently have stock and can be contacted at admin@sociedadfilatelica.cl