Just as I'd pressed 'send' on my recent post about new Latin American catalogues, along comes yet another (very welcome) reference work.
This time, it is Venezuela's turn.
The last generation of specialized catalogues of Venezuela were originally published by Juan Jose Valera. He had been releasing updated editions since 1964 and old copies can very occasionally be found on the second hand market
Valera sold the rights to his catalogue to Aurelio Blanco who published his first specialized edition in 1988 (an excellent buy if you can find one) and his final Venezuelan catalogue in 2009. This later edition is somewhat easier to find but not really detailed enough to warrant the 'specialized' moniker.
This new Catalogo de Las Estampillas de Venezuela picks up the baton where Valera and Blanco left off with the introduction of a detailed, full color catalogue, starting from the first issue in 1858 and taking us right up until the beginning of 2022.
In common with the recent catalogues from Nicaragua and Peru, this Venezuelan catalogue is also digital only, providing easy distribution and straightforward editing for future revised editions as more information comes to light.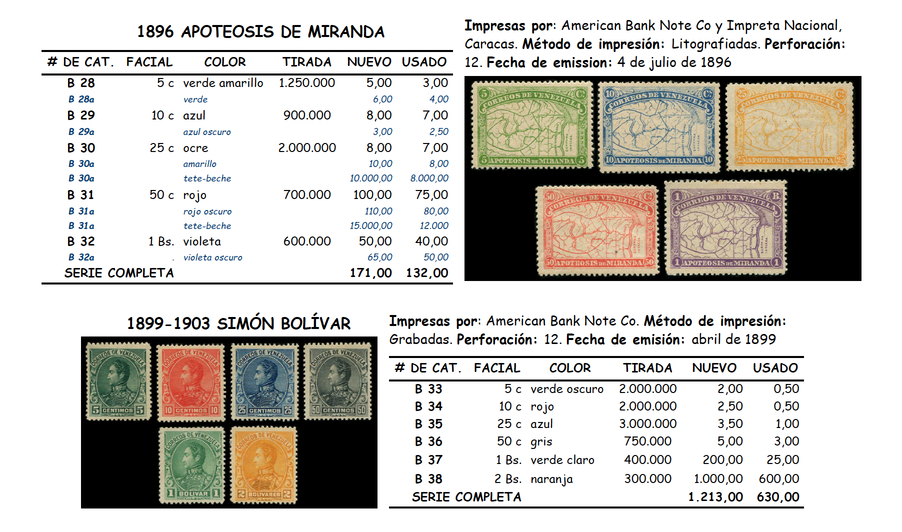 There is good coverage of varieties which are easily identified in a smaller, colored font and numbers printed are available for the majority of issues. Officals and perfins have their own extensive section, followed by an in-depth treatment of the well-known Escuelas issues and subsequent postal-fiscals.
To put this in to context, the Scott Specialized gives us forty-seven entries for the 1st Escuelas series of 1871-76. In contrast, this new catalogue provides no less than two-hundred and seventy-six entries, each individually valued. A fantastic resource for the specialist.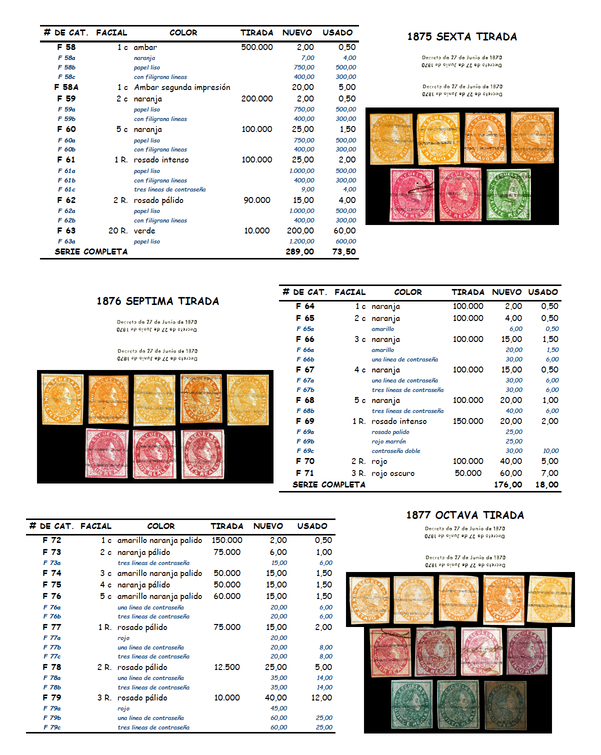 Postal stationery, aerogrammes, telegraphs and a good section on the popular Venezuela Locals are all covered. Pricing is in $US and is significantly higher than Scott in many places. The key 'Bolivar Negro' stamp of 1900, for example, clocks in at a bullish $10,500.
The catalogue is authored by Carlos Romero and published by the Asociacion Filatelica de Caracas, better known as ASOFILCA, the predominant collector's society in Venezuela.
The catalogue is commendably available as a free download and can be accessed here.