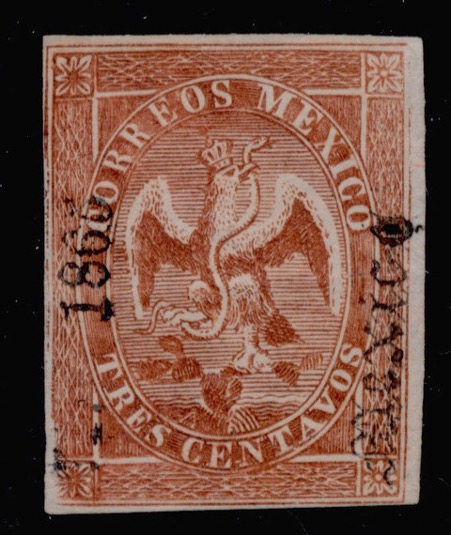 Bubba Bland is the past President of MEPSI, the leading philatelic society for collectors of Mexico. He is also a well-known dealer in classic Mexico stamps and has been selling via eBay for over twenty years. In this two-part article, we discuss the profile of today's Mexico collector, the market in Mexico's stamps, collector resources and avoiding the counterfeits. All images are from Bubba's own stock.
CLA What was the catalyst in developing an interest in Mexican stamps?
BB Around the mid-nineties I was collecting US, France and world classics. I happened to purchase a small collection of Mexico and that's where it started. I'd also travelled quite a lot to Mexico in the past as my parents had retired there.
CLA How did you become a dealer in Mexican stamps?
BB It all started from my need to sell, in order to buy what I wanted for my own collection. I found that Mexico proved to be easier to sell than most because of the scarcity of material, yet reasonable prices.
I'd had eight years of experience selling rare United States coins back in the 1970s. Early on, I decided that the internet would be my sales platform and the experience with coins became highly useful when I started to sell stamps online.
CLA What are your key areas of interest and why?
BB As a collector, I initially collected everything Mexico. However, I soon started to specialize in the classics. As I accumulated collections at auction and by private treaty, I eventually started to sell all areas of Mexico, including postal history, postal stationery, revenues and other back of the book issues. 
When I started to sell stamps I realized from past experience that you can't easily be a dealer and a collector at the same time. Not willing to give up my interest in collecting Mexico altogether, I decided to focus my own collecting on one stamp only: the Dos Reales of the first design. For many years, I wouldn't sell any of these stamps!
I discovered that my business plan gave me the freedom to still be a collector and simultaneously enabled me the opportunity to study and sell everything else Mexico. 
Changes in collecting
CLA How has collecting Mexico changed and developed over the years? Do you see any trends emerging?
BB When I became a collector of Mexico, the classic issues were the stamps that most collectors specialized in. The explosion of the internet has now brought a whole new following of collectors returning to a hobby that had previously captivated them as children.
This has brought a shift from collectors trying to maintain old world collections or general collections of countries that they had previously collected. A shorter supply in the early classic material has also encouraged many collectors of Mexico to expand their areas of study into later classic, revolutionary, post classic and modern issues.
There are also those collectors that have focused on Latin America as a region and then decided to concentrate on just one or two countries, such as Mexico.
Broadly, as a seller, I have seen a more marked transition into all areas of Mexican philately.
Over the past year, through COVID 19, I've witnessed a change in the market with collectors seemingly spending less on their collection but with more interest on the less expensive material. Collectors seem to be concentrating on filling in fewer of the more expensive missing items. Volume is up but the average sales value is down.
As always though, I have a wide range of clients with different spending habits and the amount of money spent depends on the individual and their focus towards their hobby.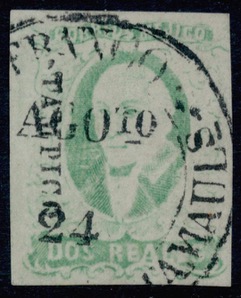 CLA  Which areas of collecting do you find are particularly popular? And less popular?
BB General collecting has always been popular but many of these collectors are now starting to limit the issues they collect by using a cut-off date to where they stop adding stamps to their albums.
Collecting the classic issues has always been strong, not least due to the fascination with the district overprints and the sub-office postmarks, although I see fewer collectors willing to expand into these areas beyond just obtaining the general issues.
Revenue collecting is definitely improving but the low value and numerous issues keeps many collectors from taking up this area of the hobby.
Back Of The Book issues like the Airmails are always popular but it is a much smaller number of collectors that have a particular interest in the Officials and other less popular BOB issues.
Postal History is very popular in Mexican philately, particularly pre-philately, the early classics, maritime and revolutionary issues. However the limited availability of these covers and the higher prices has put a cap on the number of collectors for postal history and the collector base has not grown much over the years.
Least attractive are the modern covers such as FDC's, censor material and special use covers.
CLA Are there areas of Mexican philately that you think are currently undervalued?
BB Almost everything. Despite a limited supply, prices are comparatively low for all but the very rare and valuable items. Much Mexican philatelic material is often sold far below its rarity value.
Mexico is probably one of the most satisfying areas to collect, simply because it is possible to pick up items that are exceedingly scarce at very low prices compared to other philatelic markets.
But rare is rare because it is rare and it is still difficult to acquire the better items. The challenges of putting together a great collection are outweighed by the prices: these can be some of the lowest for a single country collection. This makes Mexico ideal for collectors who are just starting out.
The distribution of collectors
CLA How much of a following does Mexico collecting have outside the US?
BB Mexico was collected first by Europeans, followed by collectors in the United States.  Although Mexicans collected their own nation from early on, the amount of collectors 'in country' has remained low for most of philately.
I produce a weekly newsletter and if I analyse my subscriber base the largest following is from the United States, particularly California. Mexico is second in readership with Europe in third place. Within Europe, the largest following is the UK, then Germany, France and Switzerland. There are some phenomenal Mexico collections in Europe. 
My newsletters go out in English so my experience is skewed to collectors who either speak English or might use online translation tools. So inevitably there will be a much higher number of Spanish speaking collectors in Mexico or other Latin American countries that are unknown to me.
In sales terms, roughly 60% of the overall volume comes from the US with 30-40% of sales from international buyers.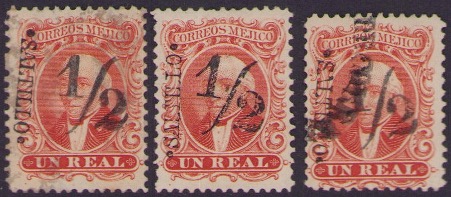 CLA Does much of the classic material still reside in Mexico or has it long been 'exported' to international collectors?
BB Whilst there are classic Mexico collectors that I know of personally who live in Mexico itself, most of the classic material is still found in collections in the United States and Europe. There are also advanced collectors in some of the Asian countries but their numbers are low. 
Vast numbers of classic era stamps were exported from Mexico in the 19th and early 20th century. Much of the material exported was derived from business archives that had to be kept as a requirement from the Mexican government.
Stamps and covers were shipped to the collectors of Europe and the United States in large volumes to satisfy the growing philatelic market in those countries. Much of the exporting was done by dealers in Mexico.
The majority of these stamps would be destined for regular, general worldwide collections. From these early collections, more advanced collectors were then able to form extensive specialized collections of the better districts, including cancels, consignment numbers and postal history.
Some European collectors such as Samuel Chapman, stationed in Mexico, were able to form large collections directly from the archives that were being broken down for the stamp market. And when these expats left Mexico, their collections went with them.  Although the business archives were heavily mined for stamps and covers, there is still a possibility that, even today, some of these may come to light and bring new material to the market.
To be continued…
Bubba always has a strong selection of well-described Mexico stamps for sale on eBay, under the name 'oobubba'. Also recommended are his regular bulletins, providing advice, guidance and information on all aspects of collecting Mexico. You can subscribe for free by contacting Bubba at oobubba@icloud.com