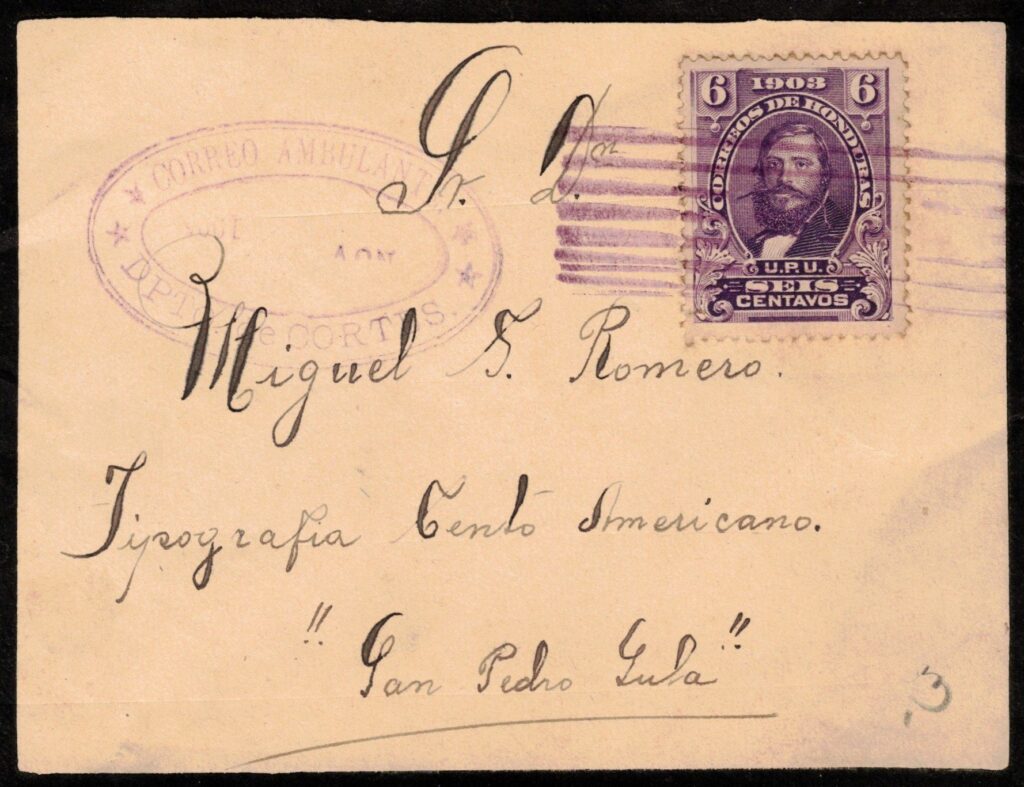 Honduran philatelists are a rare breed. With a steady supply of forgeries and a history of philatelic exploitation, the country is often overlooked in favour of its Central American neighbours. But the consistently low price of the material means that the specialist, armed with a little knowledge, can build up a formidable collection for a relatively low outlay.
One of the factors that held Honduras back was the lack of a specialized catalogue. Unlike most Latin American countries, there has never been an accessible, reliable catalogue that went beyond the mainstream publishers and questioned the status quo.
Since 2013, the Honduras Stamps website has filled that void and is now the pre-eminent resource for any collector wishing to specialize in the classic philately of this country.
By combining decades of historical knowledge with inputs from Honduran specialists from around the globe, it covers each of the major issues plus back of the book, cancellations, counterfeits and so on, together with guide pricing for mint, used and on cover.
In this article, Craig Anderson, the webmaster at Honduras Stamps, discusses how he got involved in Honduran philately and pulls no punches in describing the background to the Honduras stamp market.
CLA What was your path from starting stamp collecting to becoming a specialist in Honduras?
HS I learned the passion from my father. I don't recall ever visiting a stamp shop; except once on a holiday shopping trip to Chicago. My father took me to the glorious stamp store in Marshall Field's department store. Wow!
As I got older, the interest waned. Through high school and college it was forgotten for other activities until the summer of 1968. Then I spent a summer travelling in Honduras whilst doing thesis research. As I moved from village to village, the bug hit me again and I stopped in little Honduran post offices and collected a colorful handful of stamps.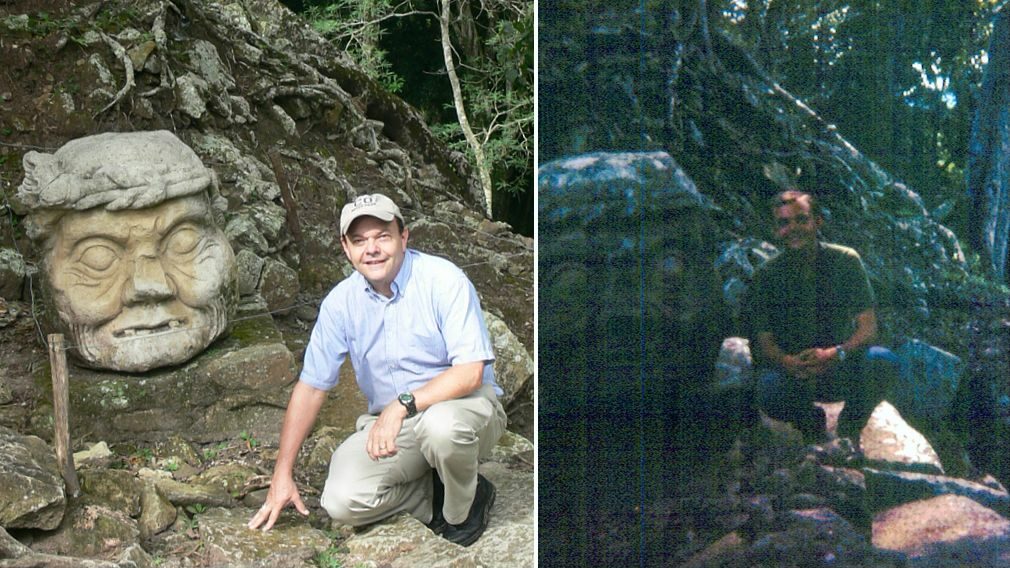 After that, family and work consumed my time. Flashes of interest would hit me and I would stop by my local stamp stores in Denver. Nobody ever had any Honduras stamps. I dabbled in a new issue service for a while but just didn't find it satisfying.
I believe it was in 1998 when I was teaching a class in old Windows 3. A student was excited showing me a camera he had bought on the internet at a place called eBay. He said "Try it! They list everything!". I signed up and was surprised to find people selling stamps from Honduras…
I slowly accumulated stamps until I retired in 2008. Then I started designing my own albums with my new laser printer, concentrating on Sweden, Peru and Honduras. From collecting Peru I learned how people could get very serious about collecting stamp cancellations.
In 2012 I met Richard Washburn online. I was inquiring about a used Honduras first issue for sale and he was the seller. We soon became friends centered around collecting. He answered a thousand questions and got me thoroughly hooked on classic Honduras.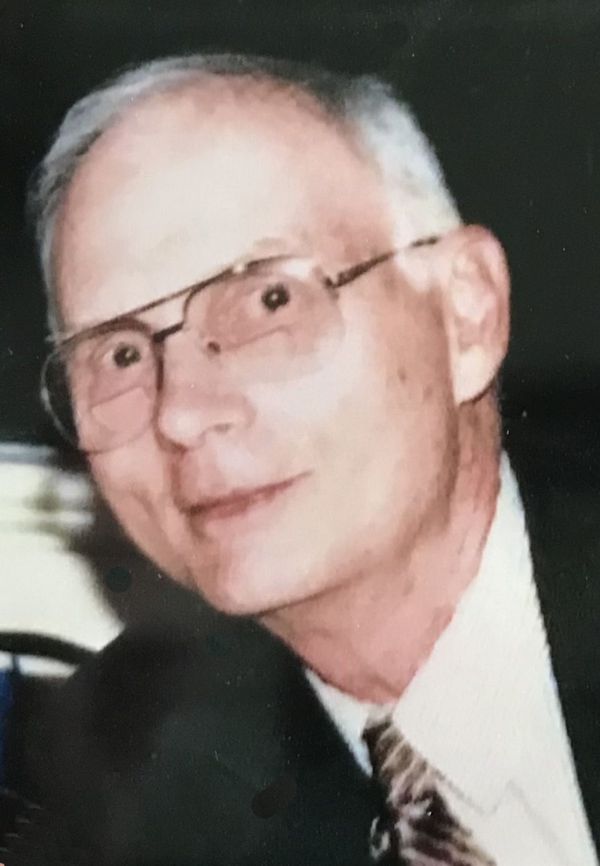 CLA Your website has evolved to become one of the few authoritative reference points for Honduras collectors. How did it come about?
HS A few years later Richard learned that I was a computer nerd and suggested how great it would be to have a website for early Honduras collectors just like us. I bought some books, relearned early HTML and the first page launched in 2013.
I remember the day well because Richard had to teach me how to spell counterfeit! With the birth of the website my interest expanded to collecting articles, images and correspondence from former collectors and specialists. With the rise of the smartphone my goal has been to make it all easily available in the palm of one's hand.
The challenges of collecting Honduras
CLA What are the key challenges in putting together a good collection of Honduras?
HS It used to be lack of availability but with the rise of the internet there are now thousands of Honduras stamps on offer .
Today the major problem for creating new interest in collecting Honduran stamps is the auction websites themselves. They are typically set up with an Anglo-American bias towards the British Empire and Commonwealth collector. Search Honduras anywhere and the majority of stamps returned are from a former colony of Great Britain. Why fight the clutter? Collecting Guatemala is so much easier.
If you are determined to persist in collecting Honduras, you will need to master web search parameters. You will be faced with the hordes of people that list their Commonwealth material with B., Br, Brit…. OK, maybe you can set up a list of word search parameters, each tailored to a site that allows it. But what about the sites that don't allow you to or the British Honduras sales simply listed as Honduras itself?
If you still persist in collecting Honduras and agree to tolerate the search nightmares and their associated hordes of Commonwealth clutter, you are then faced with the challenge of finding accurate information. Counterfeits, mint Seebecks and bogus varieties float around everywhere. They are hawked by internet peddlers that can turn lies into an artform.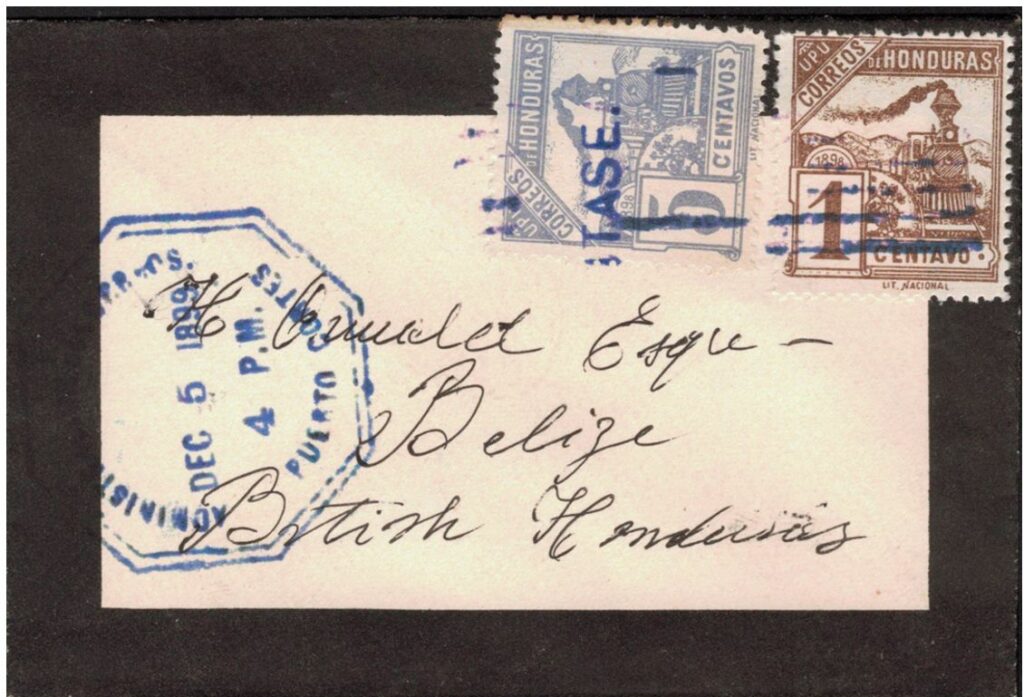 Catalogue inaccuracies
CLA With a few exceptions, catalogue prices for Honduras are very low. Is this more a reflection of low demand or high availability?
HS Neither. I think it is a condescension to anything Hispanic and the cost of reviewing and editing catalogues. US and European international catalogues have always priced Honduras at a low level; at least since World War II.
Today these catalogues are used by sellers to identify their stamps but Honduran buyers ignore the published catalogue prices. They analyse online sales directly.
International catalogue pricing has fallen into hopeless irrelevance for Honduras collectors. I have watched such a catalogue in tedious detail. For three years straight, not a single change was made in any Honduran price! The attitude is "why pay for editing and updates when they are worth so little anyway".
CLA How reliable are the mainstream catalogues in accurately reflecting the genuine postal output of Honduras?
HS Of the four international catalogues currently being printed, they range from laughable to sad. One such catalogue is responsible creating hundreds and hundreds of bogus varieties.
Raul Duron Membreno worked as an agent for the Scott Company in Honduras and sent John Luff, the then editor of the Scott catalogue, hundreds of his 'made to order' varieties. It is hard to understand how Luff was taken in, if indeed he was taken in at all. I don't see where Sanabria was in the direct pipeline but his promotion of Duron's material is still the hottest thing in the Honduran stamps market.
As for Stanley Gibbons, they literally dropped 50% of their Honduras stamps from their catalogue. Not necessarily a bad thing if done with study and caution…but that didn't happen. I don't think the person responsible could have ever seen a stamp from Honduras! He kept the suspect Medina imperfs but threw out the local Medinas and the Honduran Scene perf. 12's, both of which I've seen on covers. There are also numerous errors in the editing with incorrect colours, dates and so forth.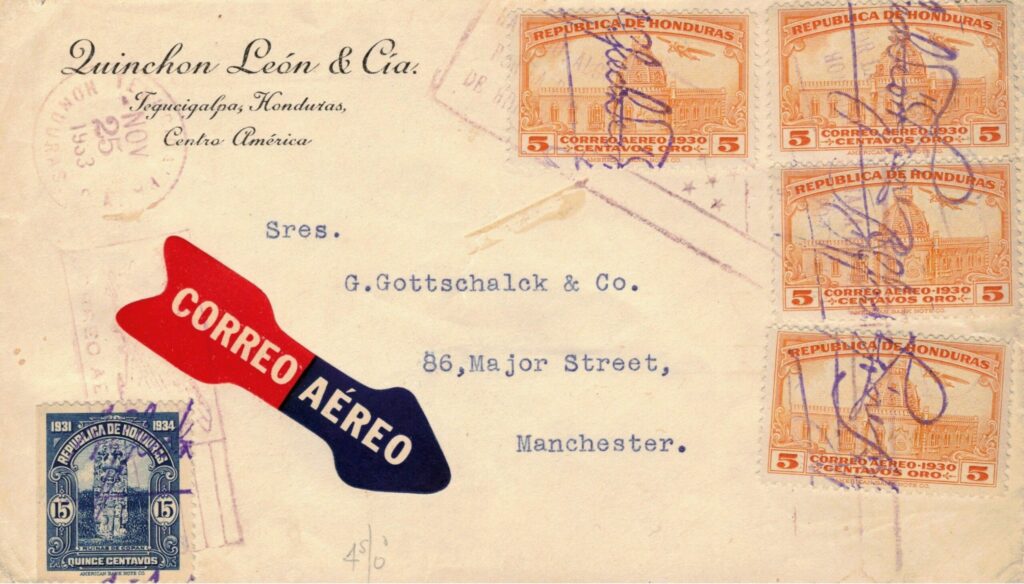 CLA Many varieties seem competitively valued. Are they generally easy to pick up over time or something of a challenge to find?
HS I can't comment about the post-1940 items but pre-World War II they should be easy to find mint. Pre-1940 identified as genuinely used and on local covers are a very different story.
CLA The 1925 air post stamps stand out for their significantly higher valuations. Why is this?
HS These stamps were overprinted with a hand-cranked machine in a private home by a man that didn't speak Spanish. They caught on with the airmail 'first flight crowd' in the early thirties and for some reason were listed in a certain American catalogue that many consider the gold standard. The rest is history.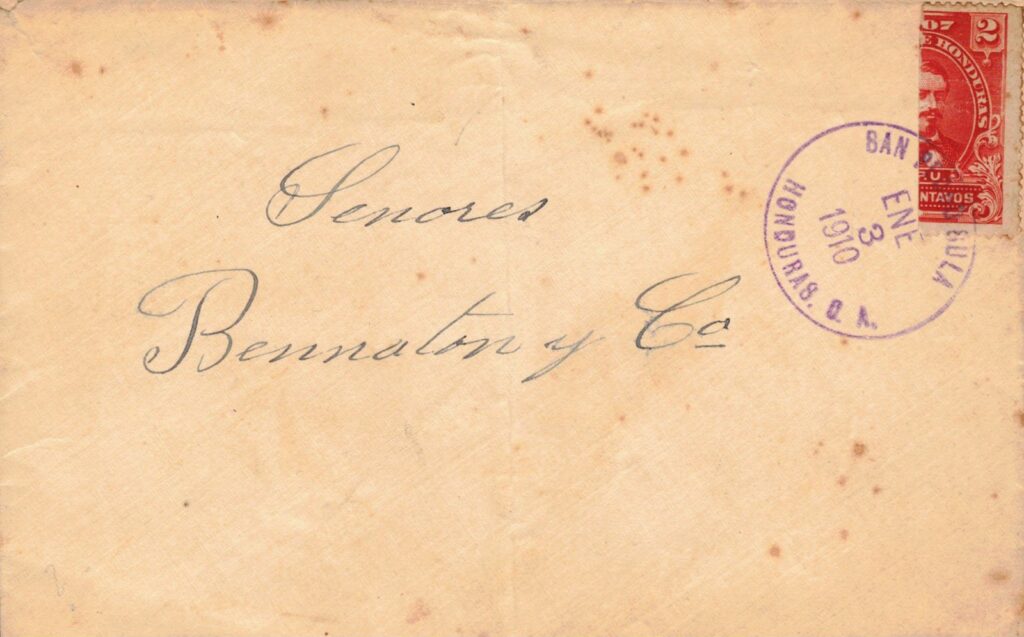 Designer errors and counterfeits
CLA The subsequent airmail provisionals that were issued between 1929 and 1931 can appear particularly confusing at first glance? What is the story behind their complexity?
HS It is the sad story of a Honduran stamp dealer becoming Postmaster General. He designed and was personally responsible for numerous errors and varieties. These were rushed off to a dealer in New York and treated as genuine faults.
One American international catalogue listed hundreds of these and another American airmail catalogue rushed out to promote them. At the time, both publishers were also in the stamp sales business… The give-away is when they breathlessly let you know "only fifty printed!".
The promotion worked. Sanabria wallpaper is still popular to this day.
(there is an illustrated guide to these surcharges on the Honduras Stamps website)
CLA How prevalent are fakes and forgeries on trading platforms such as eBay?
HS Certain issues like the Train or Arías issue can be hard to find genuine. A child can tell the fakes but sellers prefer to lie about their offers. Even sellers boasting APS membership for thirty years are culpable.
I have watched a certain seller from Liege sell the same Arías counterfeit set twenty times in six months, always raving about how good his stamps are. A quick check on the Honduras Stamps website would show a child how to tell the fakes.
Don't get me wrong. I have worked fifty years to gather nine of the eleven first issue counterfeits. Counterfeits are fine in context. It is listing a stamp on eBay and lying about it that is something else. It is so common. Ironically there are, at times, stamps listed on eBay from sellers in Honduras. I have never seen such a sale with a false description.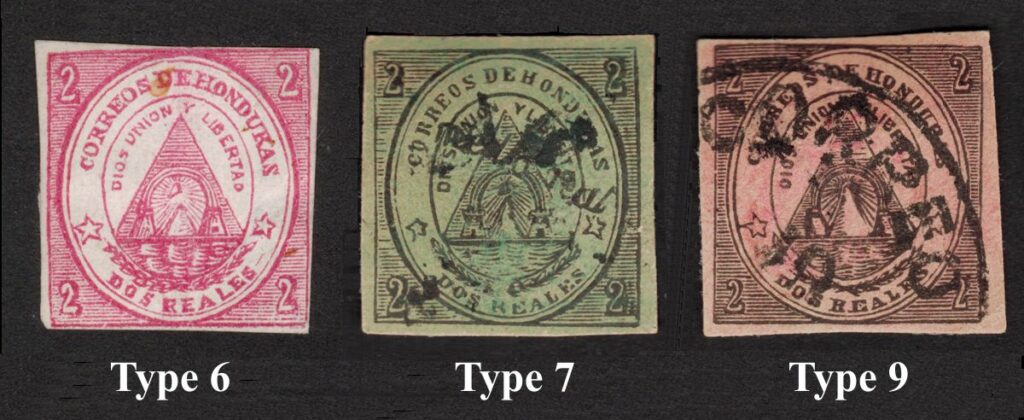 CLA Other than your own website, are there other reference works that you would encourage an aspiring Honduras collector to seek out?
HS There was a catalogue called the Kohl Hanbuch, published in Germany in the mid-thirties but won't be easy to find.
CLA If you could choose just one piece from your own collection, what would it be?
HS I have a dozen covers and one letter from the St. John Correspondence. These letters were written by a very young William St. John to his father in Bristol, Tennessee in 1889 while William was traveling throughout Honduras.
He traveled by donkey and describes the people and places he visits. He also hints that he is looking for something… William eventually returned to Bristol and became a local physician, never marrying. The paperwork includes a receipt for sending a telegraph. Why was he there and what was he up to?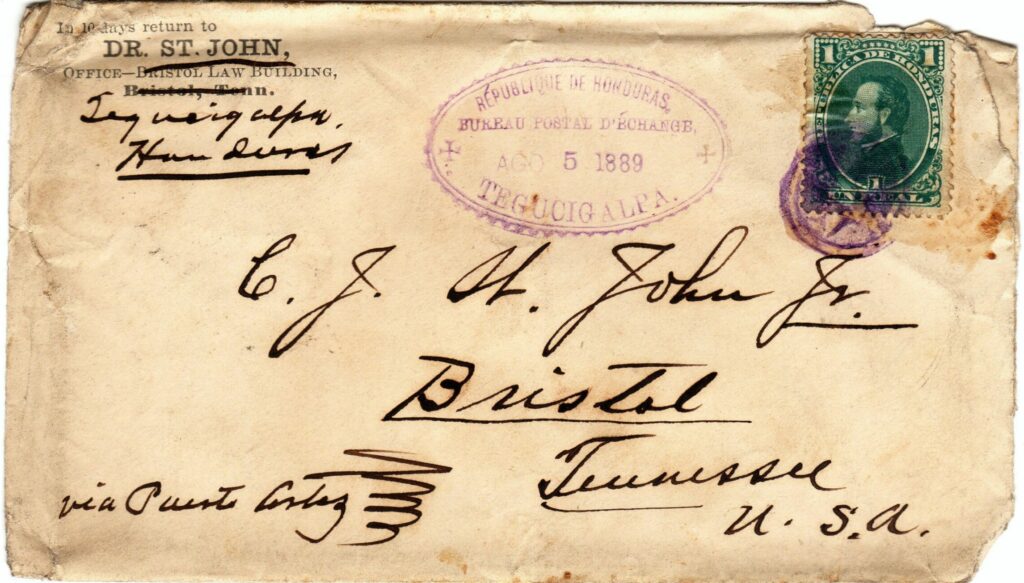 In 1889 it was less expensive and certainly much easier to travel to Europe than Honduras. Did he leave New York and travel around South America? Did he travel overland over two thousand miles to San Francisco to catch a steamer headed for Peru? What a great mystery!
To discover much more about the world of Honduran philately, visit the Honduran Stamps website.