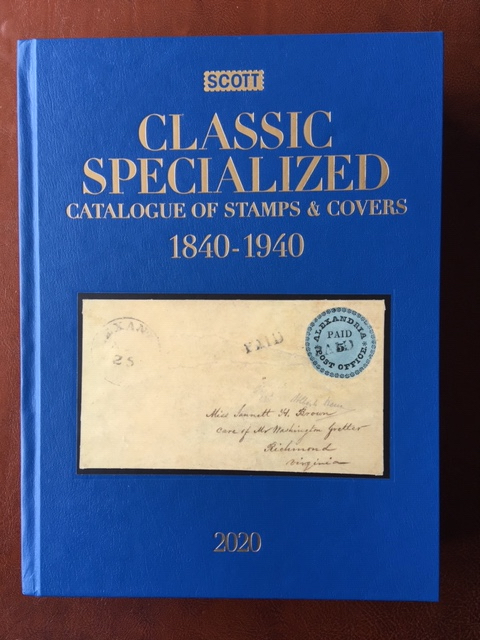 Once upon a time, Stanley Gibbons' twin volume South America and Central America catalogues were my daily reference tools.
They are still powerful weapons in the Latin America collector's armoury but for a number of years, the Scott Classic Specialized has been my 'go to' first port of call.
Gibbons hasn't updated the aforementioned volumes for many years now (see this post on SG Part 20 )…and it doesn't look like they will.
On the other hand, Scott has a continual programme of annual incremental updating.
Scott's coverage of 'on cover' pricing is also a useful differentiator. It tends to be somewhat haphazard but, where applied, can help illustrate some of the significant premiums for 'on cover' examples, particularly the early issues.
Not that I'm suggesting you necessarily need to replace your copy every year (particularly if you only collect one or a handful of countries) but if you've not updated for a while, perhaps the start of a new decade is as good a time as any.
With this in mind, I thought I would compare how the recently issued 2020 edition stacks up against an earlier copy from five years ago.
How much changes from year to year?
Just how much has changed? Is it really worth shelling out $125 (plus shipping) when the cash could be put towards adding something interesting to your collection?
As prospective catalogue buyers, we are primarily interested in two categories of information:
What price increases or decreases have occurred since I last bought my catalogue?
What new information has been added to help me with my collection?
It would, of course, make that decision so much easier if it were clearly apparent what changes had occurred between the years. A subtle highlight, perhaps, to show where prices have changed or new data had been included?
Alas, it isn't going to happen.
The bottom line is that the number of changes is relatively minimal in comparison to the overall number of listings. Updating catalogues is a manual process, gleaned from the efforts of contributing correspondents and a few thorough country reviews.
You'd need an army of researchers to properly review each edition. Even with new tools to hand such as Noble Spirit's Stamp Market Index (see here), it still takes case by case decisions to commit to changes.
What does this mean for Latin America collectors?
I don't have the patience to look at each country's listing in minute detail but I have done a broad sweep, comparing 2015 with 2020 side by side.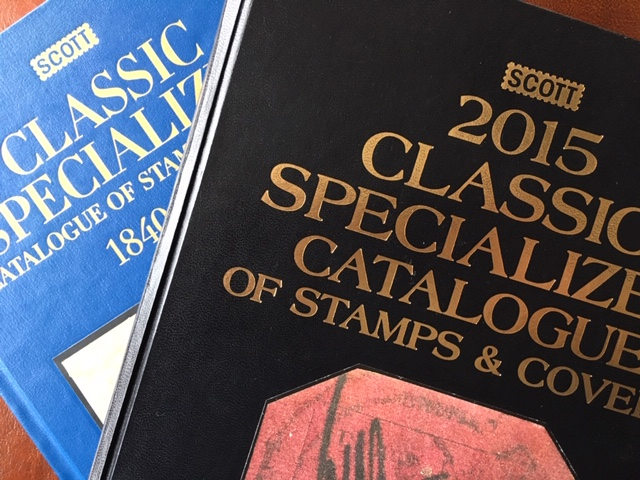 These are some of the things I noticed:
In Argentina, a significant expansion of the 1864-67 Rivadavia listings; up from nineteen stamps and varieties to fifty entries, primarily being driven by paper types and shades.
In Chile there are now enlarged illustrations showing the differences in the 1894 Columbus types. New additions are found in the 1880-1913 'AR' Postal Fiscals.
Similar to Chile, image enlargements are also spotted in a couple of examples for the Dominican Republic.
There are plenty more future opportunities to improve listings across the catalogue by visually illustrating the differences between types, rather than relying on a description.
In Colombian states, the values were extensively revised in 2019.
Something odd has happened to Haiti with a mass breakout of never-hinged pricing. Every stamp from Scott 1 onwards appears to now be priced for MNH as well as regular mint.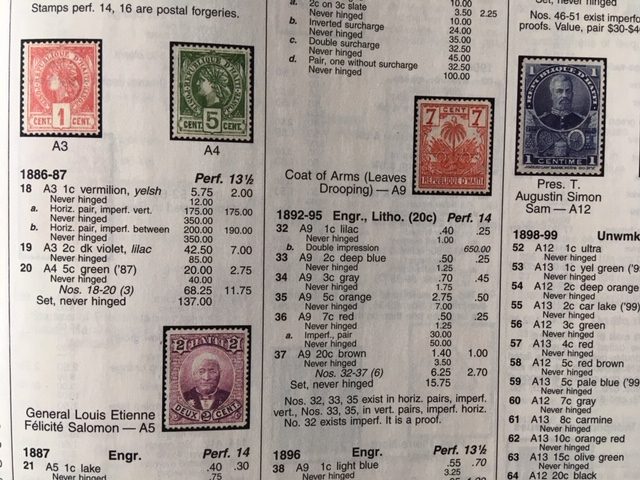 Will we see this protocol copied across to other countries? Is it a beneficial development or does it just give the regummers an extra incentive?
Haiti is an inexpensive country to collect and there ain't much to be make from uplifting a hinged 25c stamp to an unmounted 75c. But apply the same principles to Brazil or Mexico and the temptation will be there.
Venezuela has been shown a disproportionate but very welcome amount of attention in recent years with the inclusion of the 1900-1922 Postal Fiscals. Long since recognised in Gibbons, these sixty-seven new entries had kept many Scott users mystified for a long while.
In 2020, Venezuela has yet again been shown the love with over two pages of new additions dedicated to the Gobierno Nacional perforated officials. This bumps up the number of Venezuela entries by a further one hundred and fifty-six listings.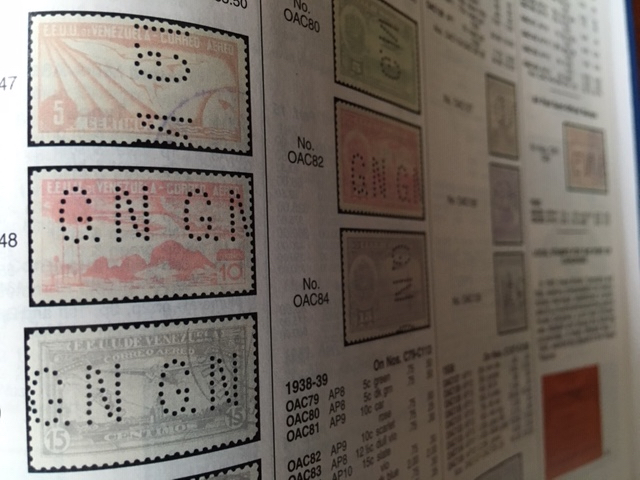 Worth checking any stocks you may have as some of these sets have been allocated significant values. For example, the 1937 Resellado overprint Air Post set comes in at $850 in mint condition.
It's fair to say that the number of price changes, either up or down, is minimal across the board. A few tweaks and exceptions here or there but for all intents and purposes, values remain broadly static.
That isn't to say that market prices remain static. The reality is that it is just not feasible to check, review and revise tens of thousands of price points every year without a large team of researchers or some form of dynamic updating. Or even every five years.
And bear in mind, of course, that I've only taken a cursory glance at twenty countries. There will certainly be some substantial changes to countries from other regions of the world.
The Scott Classic Specialized is a flawed catalogue. As is every other catalogue, from any other publisher that has come before it.
But despite any limitations it is the best of its kind, improves each year and is a perfect jumping off point from which to dig deeper.
For me, it's an essential tool.