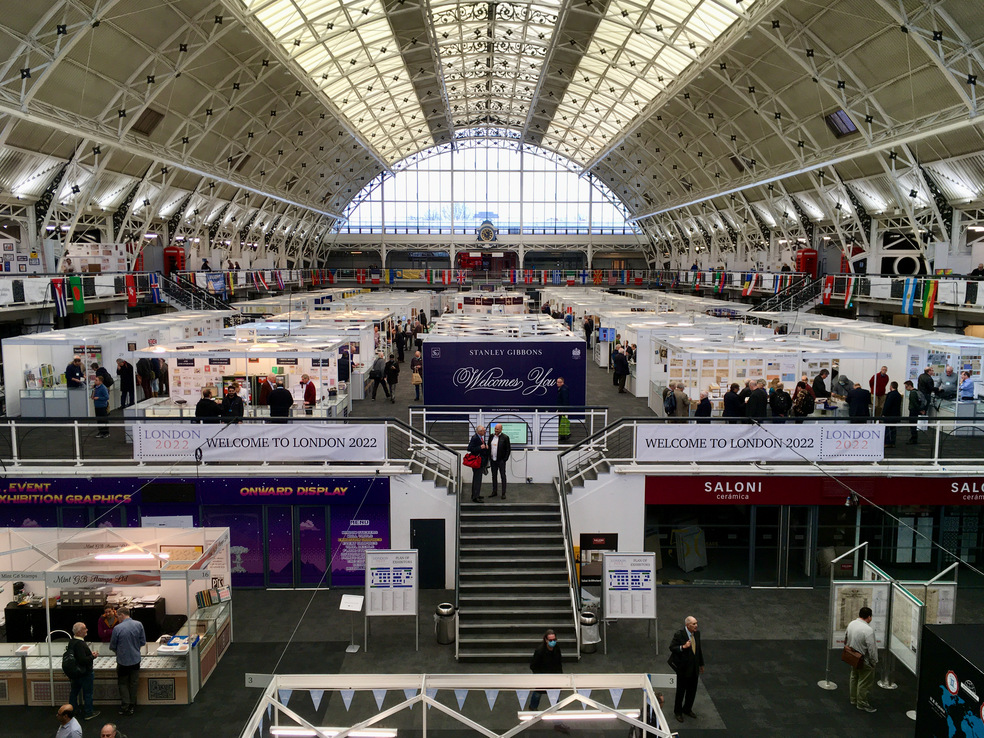 London stages an International once every decade but in the case of London 2022 it was a twelve year wait. In common with so many other shows, the tribulations of the past two years led to the inevitable postponements. This time, the organisers were going to delay no more.
And rightly so. After a slowish start on Day 1, hampered by the consequences of Storm Eunice the day before, the show gathered pace as the week progressed. For regular visitors to the national, twice yearly shows at the Business Design Centre, this was Stampex on steroids. Similar in look and feel to the usual event but suitably beefed up.
The choice of wares for a Latin American collector were (as expected) somewhat thin on the ground. London shows are inevitably dominated by GB and British Empire dealers but the well-known peripatetic dealer Jorge Castillo from Castlerock was the first port of call for the South and Central American collector.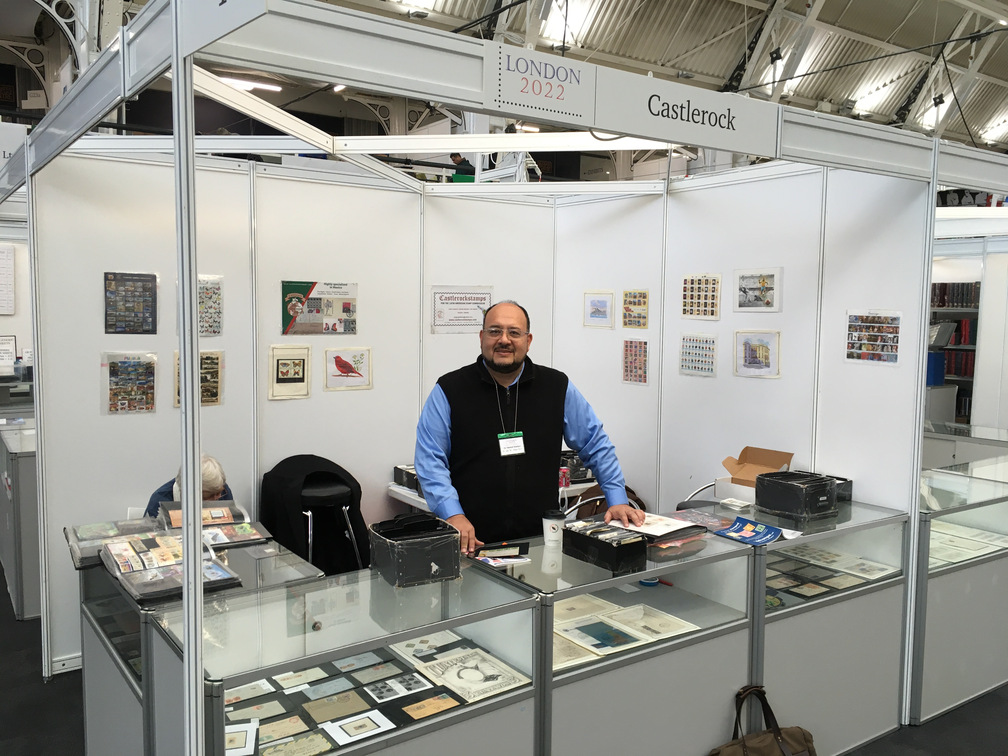 The only other specialist was local dealer David Griffiths from Thames Themes who had a nice selection of early Paraguay on display.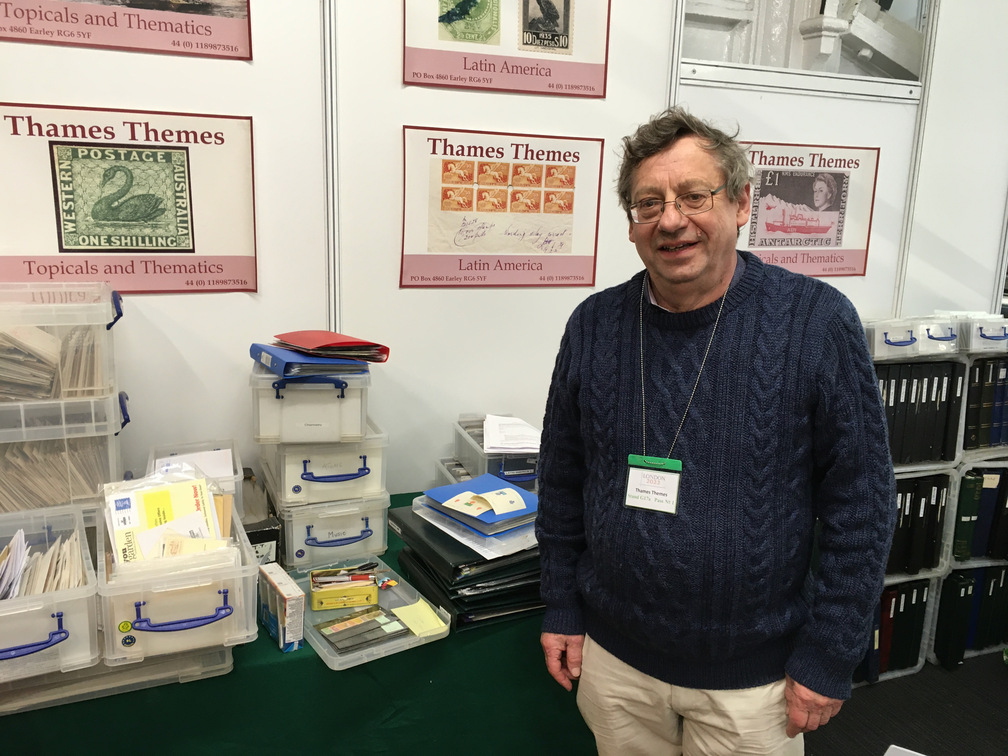 One of the key differentiators between a regular show and an International though are the exhibits and, in this regard, London did certainly not disappoint. The sheer volume of applicants meant having to switch the contents of the frames mid-week.
From the six hundred competitive exhibits, a very healthy sixty-four were connected to Latin American collecting and covered most of the classes.
My personal favourites were Paul Novoa's detailed treatment of the shades and papers of Ecuador's first issue, together with Eduardo Borberg's eight frames on Venezuela's first ABNC printed stamps, both of which garnered Large Golds.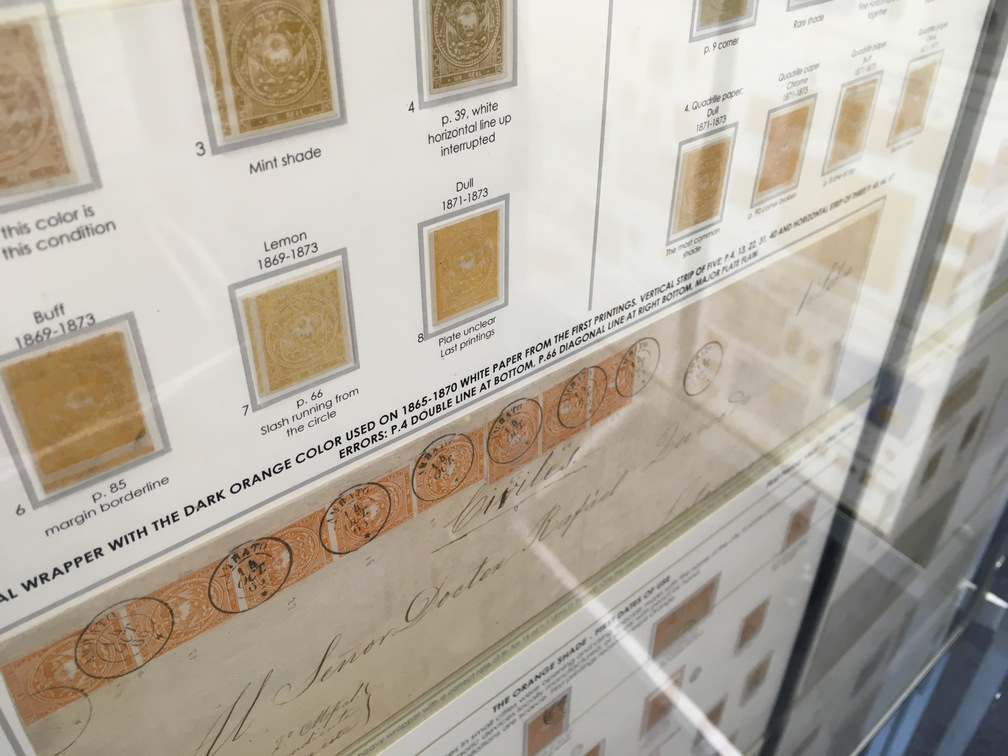 I was impressed to see no less than three exhibits on Honduras and enjoyed Alvaro Castro-Harrigan's in-depth analysis of Costa Rica's 1907 issue: another worthy Large Gold winner. Alfredo Frohlich's coverage of the last 'classic' issue of Colombia in 1866 was also a highlight.
Further Large Golds went to Pablo Reim for his extensive coverage of Argentina's Corrientes stamps and Heinz Junge's detailed treatment of Chilean fiscals in general use. A further fifteen Golds were won by collectors exhibiting Latin American material.
It's always great to see collections 'in the flesh' but the usual frustrations common to most exhibitions were present at London.
Navigation was poor and lighting a lottery; some exhibits being beautifully floodlit whilst others inhabited dark corners. In fairness though, this is the lot of most conference venues. And having to crouch down to view the lower part of the frame is another personal bete noir.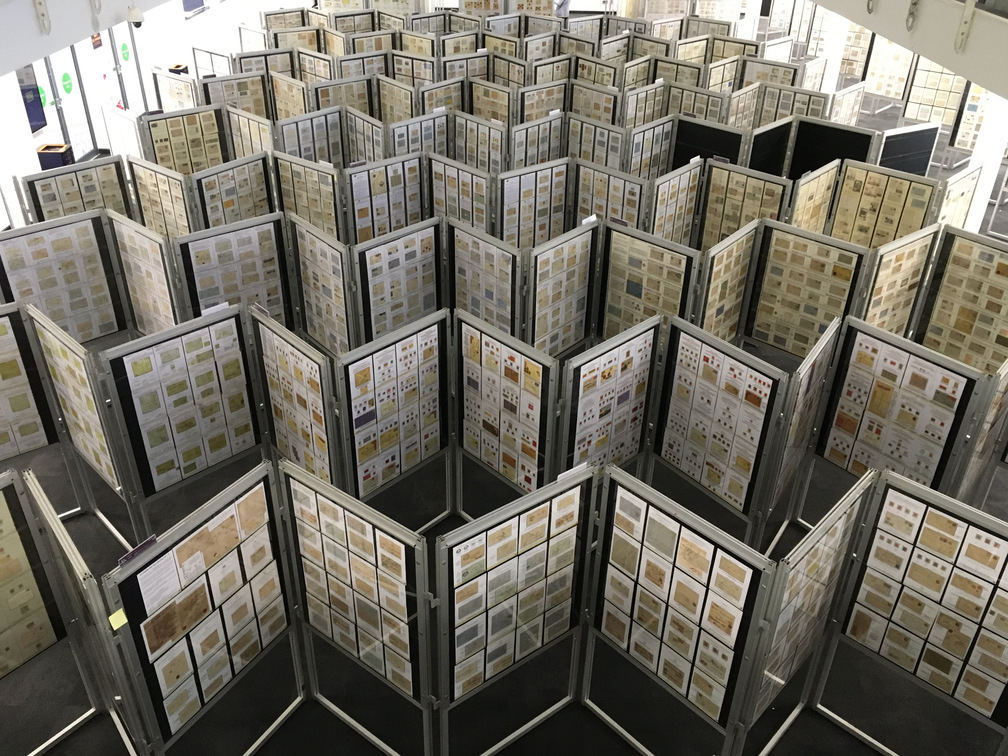 Good to see then how enterprising organisers are starting to make exhibits available for viewing online via dedicated websites.
A little bit of tech with some patient scanning can make the appreciation of a collection much easier. This allows details to be readily seen, preserves the permanence of the exhibit, helps to provide evidence for future provenance and, most importantly, allows the exhibit to be shared with a much wider audience.
There are already good examples of this to be found dotted across the web.
Witness David Feldman's 'Museum of Philately' (world class exhibits from Colombia, Haiti, Panama and Venezuela) or Exponet from the Czech Republic which contains exhibits from thirteen Latin American countries.
Dedicated stamp shows are also starting to publish their exhibits to reach a wider audience, such as the recent Amifil-Exfilima show, held in Lima in October. The Expophil Peru website showcases no less than fifty different exhibits from across Latin America.
It would be wonderful to see this level of foresight applied to the larger internationals.
Back in London, the Royal Philatelic Society hosted their overseas members on the sixth day of the show and entertained a further forty exhibits at Abchurch Lane.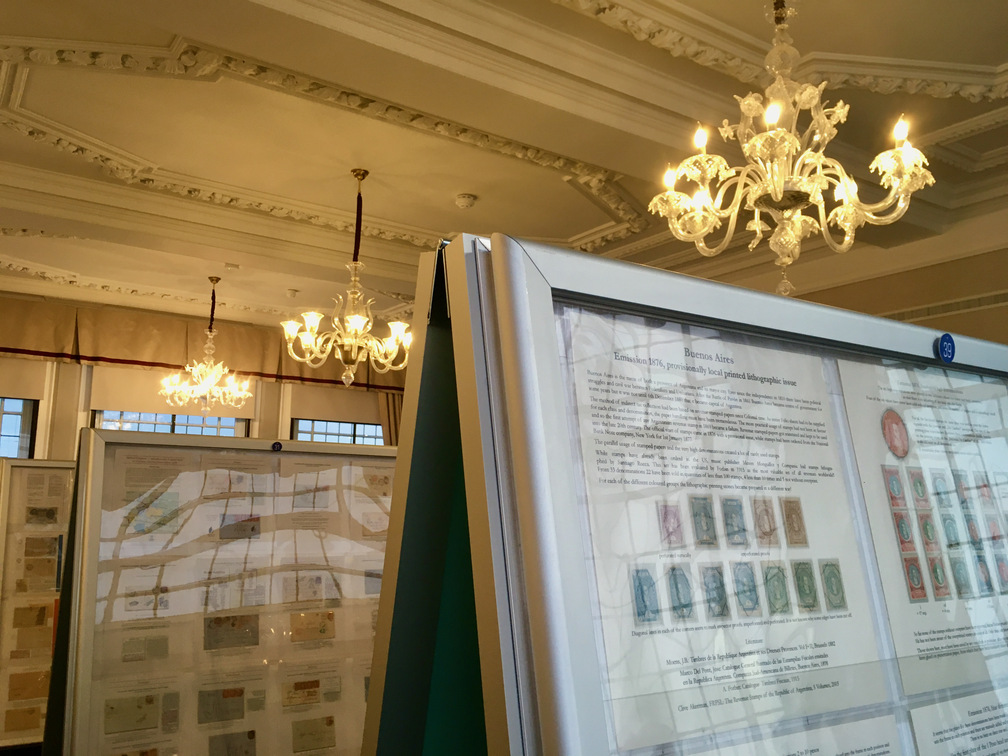 Latin America was represented by Ralph Ebner, showing rare and attractive Buenos Aires revenues from 1876 and Guillermo Gallegos, with a small selection of material from his extensive El Salvador collection.
Also worth noting that Guillermo's co-authored book on the 19th Century issues of El Salvador (reviewed here) took a Large Gold and has already sold out, highlighting the demand for information on these early issues.
All said, an excellent week…and good to see the philatelic calendar getting back to some semblance of normality.