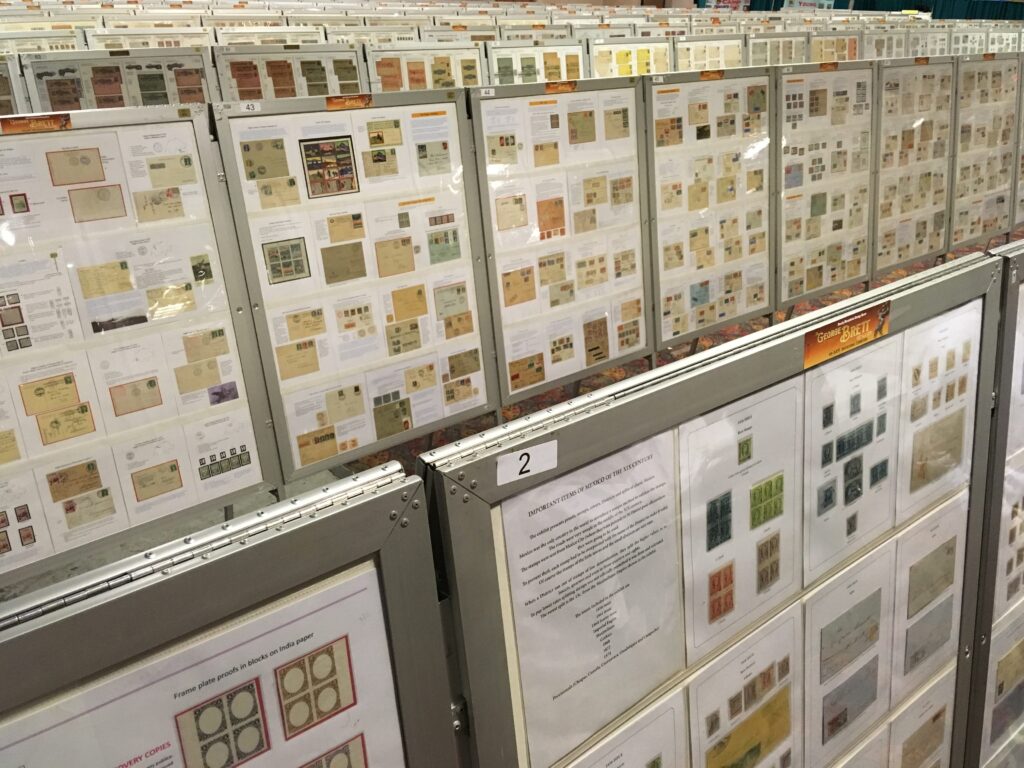 A significant proportion of philatelic clubs and societies are inevitably based 'in country', supporting the local collector base and promoting the philately of the nation.
There are, however, numerous societies around the world that are based thousands of miles away from the focus country, many with members who have never reached the shores of the country to which they devote their collecting attention.
Although nearly every Latin American country has its own locally based society, some countries have supporting philatelic organisations based elsewhere. 'Elsewhere', in this instance, effectively means the US.
There are a few non-US based societies such as ArGe-Brasilien in Germany and the pan-Latin American ELASCA based in the Netherlands but, in general, the United States is the focal point for English speaking collectors of Central and South America.
The Rocky Mountain Stamp Show
Unusually, four of those societies congregated in one location over 23rd-26th May , cementing the Latin American theme of the 2019 Rocky Mountain Stamp Show.
I wouldn't normally trek out to a regional US show but the RMSS was an exception. This annual event has, for the past few years, developed an innovative method of attracting a wider than average audience and bringing collectors together from beyond the shores of the United States.
Each event has a theme and this year's theme was Latin America. With a specific focus behind the show, collectors who otherwise may not attend, dealers who may not otherwise take a stand and exhibitors who otherwise may not display, all have a reason for being there.
It also has the added attraction of a dedicated (and extensive) philatelic library that was open for business throughout much of the event. The largest library in the US after the APRL in Bellefonte, I'm led to believe, with over 14,000 books.
Five societies in attendance
Denver thus played host to the Mexico-Elmshurst Philatelic Society (MEPSI), the International Society of Guatemala Collectors, the Peru Philatelic Study Circle and The Nicaragua Study Group (not to mention representation from the Society for Costa Rica Collectors).
Rarely, do you get such a concentration of Latin American knowledge in one location outside the region itself.
The RMSS has hit upon the formula of devoting a full day before the show to a series of presentations from the invited society members, thus providing a good opportunity to share knowledge and network with like minded collectors. Eight talks covering a wide variety of geographical, historical and philatelic interest were well received to attending enthusiasts.
And to maximise the efforts made and share the subject matter more widely, the RMSS took the sensible step of recording each of the presentations. Expect to find them on You Tube within the next few weeks or so.
As to the exhibits: well, we were spoilt. Out of seventy-four exhibits, over thirty were from Latin America. It was a feast.
You can check out the award winners below.