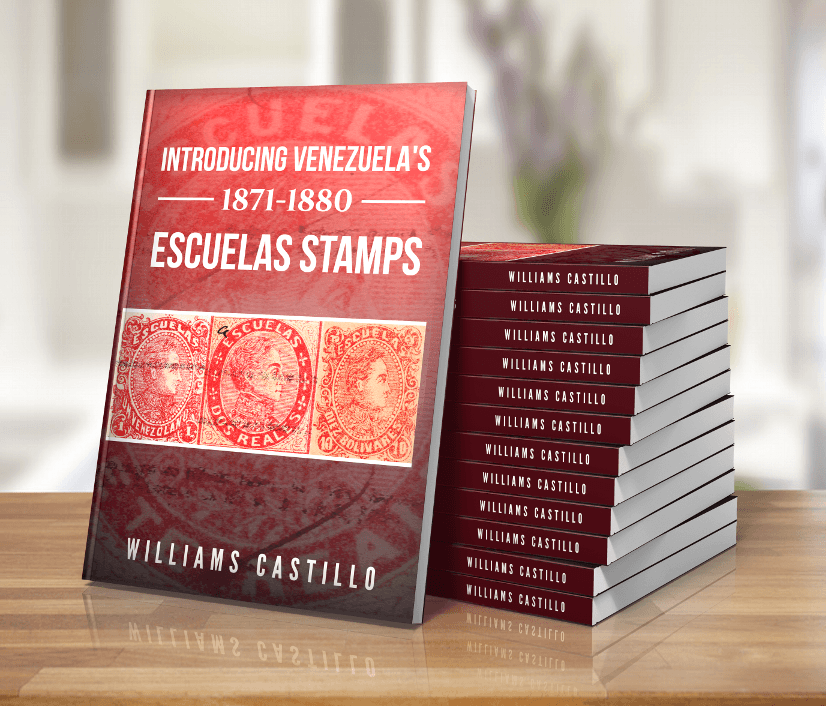 Before we get to the content, I should point out that the beauty of this book is the author's skill for taking a complicated subject and making it very simple to understand.
There are countless philatelic books and articles that undertake to enlighten the reader on less complex issues but end up making things far more complicated than they need to be. This useful paperback serves to be a template for philatelic authors wishing to convey their knowledge in a clear and concise style.
The Escuelas (Schools) stamps were introduced by a government keen to expand its commitment to public education. Without the financial means to start building schools and employing teachers, the state hit upon the idea of placing a transactional tax on documents by utilizing a dedicated stamp. It didn't take long before these stamps were being used for postal service.
And the idea worked. Between 1873 and 1885, the number of schools rose from 392 to 1957.
A focus on the first three series of Escuelas
Castillo's book recognises the eight different series of Escuelas, released between 1871 and 1893 but focuses on the first three series. The bulk of the book is given over to the first series and their nine printings, taking us through until 1878.
The component parts of the stamp are broken down into easy to recognize elements, such that identification becomes a logical, systematic process of elimination until you are confident you have the correct stamp. The images are large, clear, in colour and do an excellent job in guiding you through the possibilities.
Castillo also provides a very useful rarity guide to the first series that makes something of a mockery of 'catalogue prices' and clearly shows the relative scarcity of certain values from specific printings.
The book stops short of going down to the level of discussing transfers of the values but as a comprehensive introduction to identification and classification it is a superb piece of work.
Available at www.escuelascollectors.com