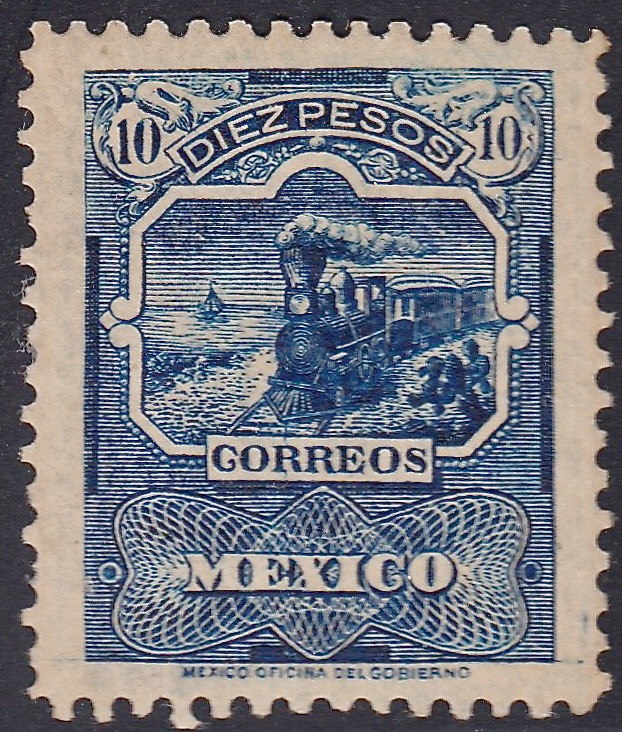 Eric Stovner is a collector of Mexico, specialising in the 'Mulitas' issue of 1895-99.
CLA How did you first begin to collect stamps?
ES My grandmother and great-grandmother gave me stamps when I was very young. My mom encouraged me early on, obtained covers for me and I found opportunities to meet with other collectors.
CLA What got you interested in collecting Mexico?
ES I was inspired by reading Dale Pulver's monthly column on collecting Mexico that ran in Linn's Stamp News. After purchasing a starter collection, I joined MEPSI (Mexico Elmhurst Philatelic Society International) and was fortunate to attend Chapter One meetings and learn from mentors.
CLA Why is Mexico an interesting area to collect?
ES Mexico stamps are steeped in history. The early stamps were overprinted with postal district names, in order to deter the theft of stamps transported from the printing office to the districts. Cancels on these and subsequent issues have been thoroughly researched and published; I enjoy collecting the town cancels.
Mexico has older and modern rarities, many of which are at reasonable cost. And the MEPSI meetings in Mexico are fantastic!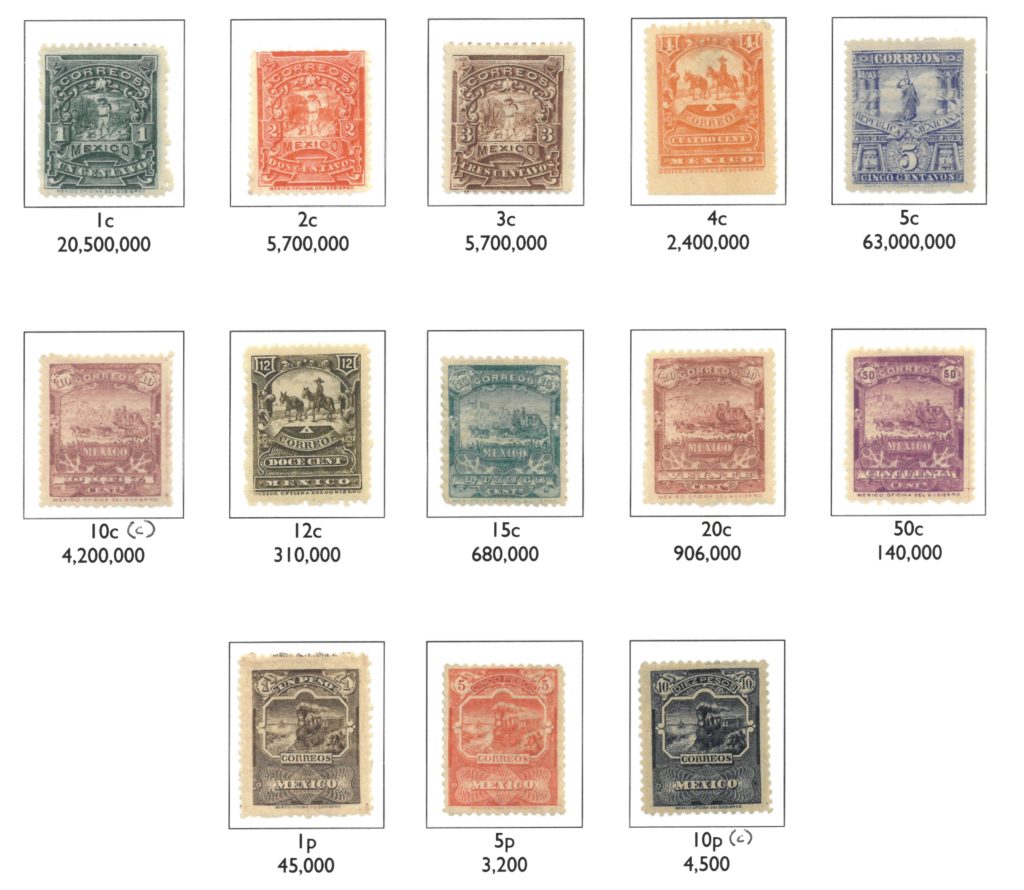 CLA What are your key areas of interest?
ES The Mulitas issue of 1895-1899. Also known as the Mail Transportation issue, the mulitas are the little mules that are illustrated on some of the stamps. I also collect used Mexico and slogan cancel covers.
CLA What have been the main challenges in building your collection?
ES Time. Exhibiting helped force me to learn even more. Another challenge is locating research for specifics on certain mailing rates other than first class and the exact dates when changes occurred.
CLA Tell us about some of your favourite items in the collection.
ES I have a Wells Fargo Express envelope which was carried about eighty miles between small mountain towns in 1897 via stagecoach. The cover states "Urgente – Cerveza y hielo!" ("Urgent – beer and ice!"), directly indicating an important (!) reason that the express services were used.
I also have an Hidalgo Express envelope sent on the first day of use on April 2nd 1895.
Lastly, one of my favourites is a three centavos postal card sent in 1896 to a Colin Gordon at Horny Old Lodge in West Malvern England. It has an interesting message from a tourist describing a lion skin being sent by the day's parcel post, along with a small tarantula…and "apologies for the small size, but it was hard to catch"…!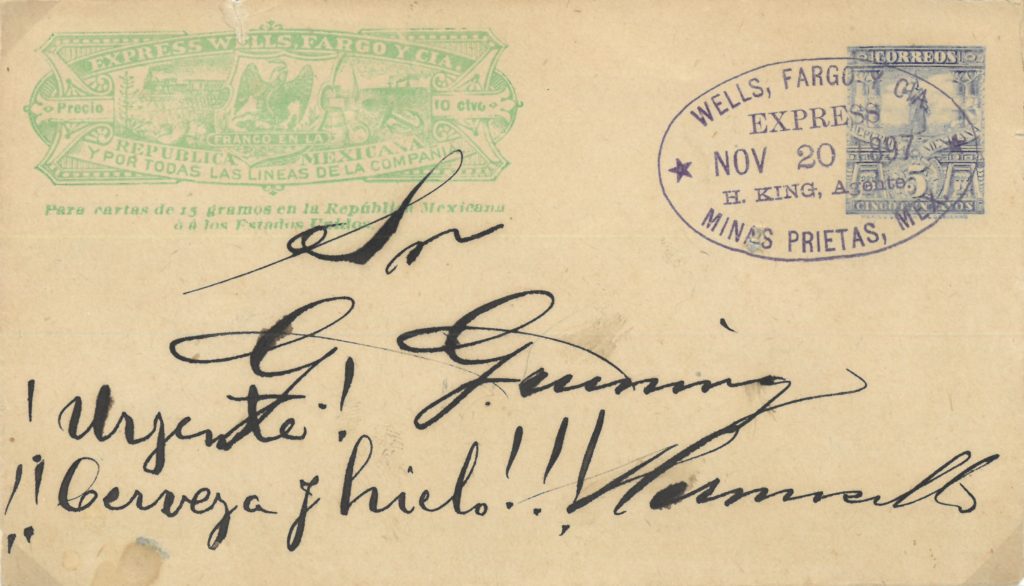 CLA If you could add one item to your collection, what would it be?
ES Mexico Scott 278A, five peso with RM Eagle watermark. Why? It's considered the essential item to have if exhibiting the Mulitas. Difficult to obtain and was last seen at auction in 1999. There are only eight copies known, one with a questionable watermark due to differing expert opinions.
CLA Do you have other (stamp) collecting interests?
ES Yes, worldwide classic (1840-1940) used and I am also interested in forgeries.
CLA What advice do you have for a new collector considering starting a Mexico collection?
ES Join MEPSI and, if possible, attend their meetings and presentations. Get mentorship from experienced Mexico collectors. Get Nick Follansbee's Catalog. Read Dale Pulver's book, "Introduction to the Stamps of Mexico". Enjoy!
You can find out more about collecting Mexican stamps by joining MEPSI at www.mepsi.org
Do you have a collection of Latin America that you would like to share with readers? Drop me a mail at nick@classiclatinamerica.com with your details.