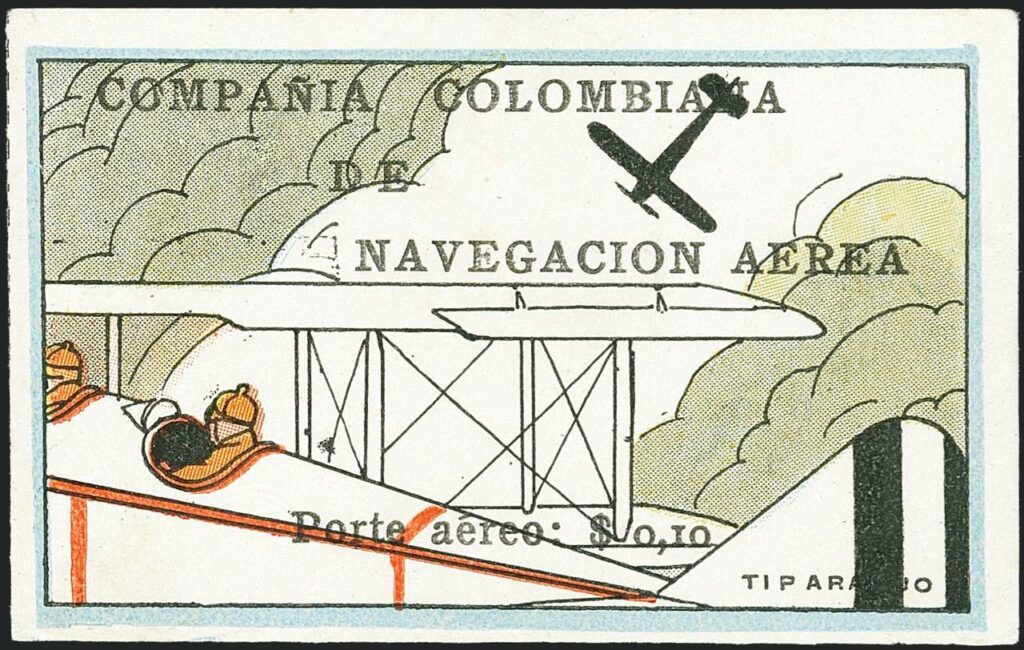 One of the most iconic and distinctive series of stamps in Latin American philately are the nine colourful labels used by CCNA (Compania Colombiana de Navegacion Aerea) in 1920.
These beautiful designs have an almost cartoon like appearance and were originally designed as promotional labels for the Curtiss Aeroplane Company. Used to supplement the regular domestic postage for the Cartagena to Barranquilla flight, the labels were used in very limited numbers and have always been actively sought by collectors.
Together with a comprehensive collection of early Colombian air post issues, Siegel auctioned the Barry P. Fletcher collection in a dedicated sale last week. A mere 136 lots garnered a sales value of $280,000 plus premium.
The star lot was the unique unsurcharged SCADTA 'Condor on Cliff' on cover which was hammered down for $55,000.
Readers wishing to take a deeper dive into these fascinating issues should take a look at Barry Fletcher's dedicated website www.barry-fletcher.com which provides a comprehensive background.