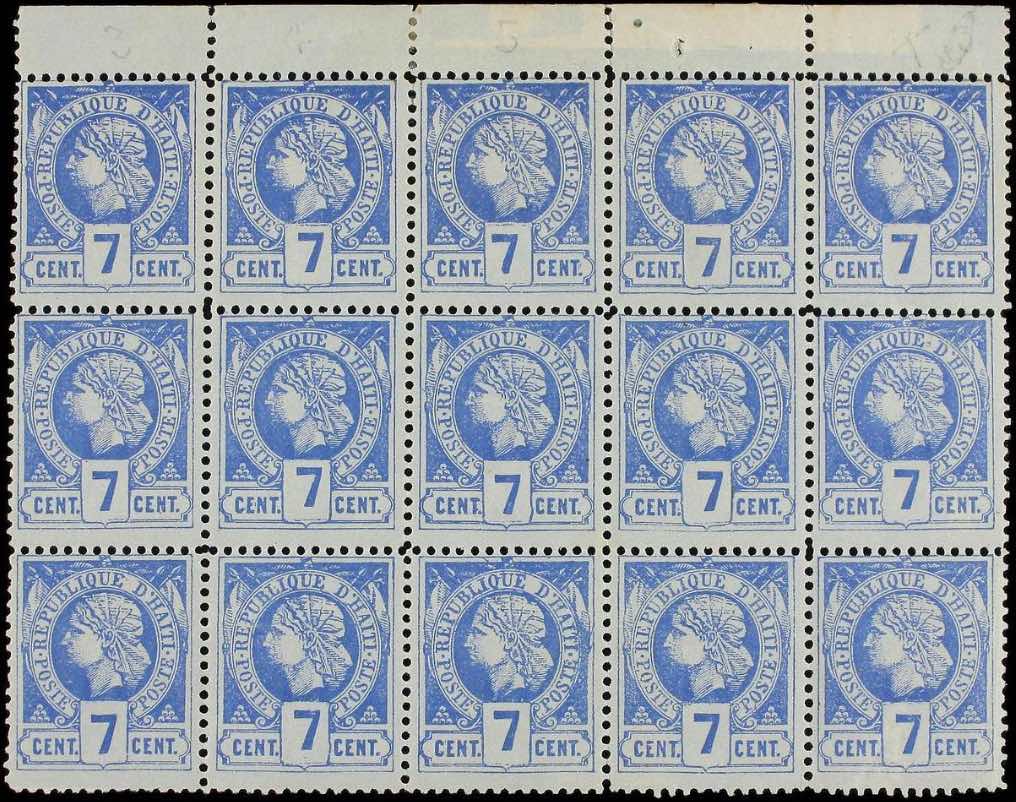 Specialized single country Latin American auctions are occasional events: even more so as far as Haiti is concerned.
However, next week sees an expansive, dedicated auction to just one stamp: the 1881-1887 Liberty Head.
Soler y Llach in Barcelona is offering the 'Hispaniola' collection of Liberty Heads on the 31st January 2019. There is a wonderful selection of items on offer for the specialist including proofs, multiples, rare frankings, plate reconstructions, colour trials, sheets…it's all there. A large proportion come accompanied with Moorhouse certificates.

There are 144 Liberty Head lots in total, followed by a further 13 lots dedicated to the later Salomon issue of 1887.
Bids are accepted online through Soler y Llach directly or via Stamp Auction Network. For those that want to keep a record of the auction, a downloadable catalogue is available below.
Haiti Hispaniola Auction Catalogue
If you are bidding in this auction, the odds are you are already a member of the Haiti Philatelic Society (and if not, you should be). The Society also holds a small number of auctions for members throughout the year.