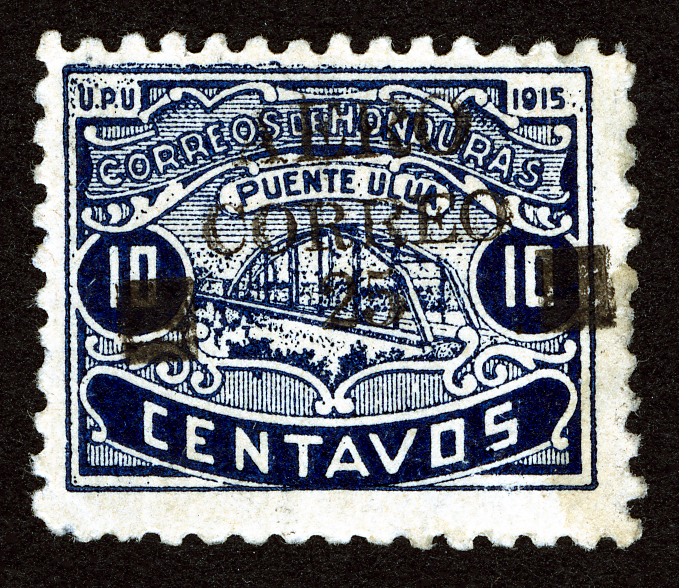 Back in 2000, a Canadian Gentleman by the name of Michel Bégin compiled a database entitled "The Most Affordable Classic Stamps to Collect" and published his findings on the web.
Clearly a man with time on his hands, he manually ploughed through the entire Scott 1840 – 1940 Specialized Catalogue and sorted each country's listings into price bands to determine the overall cost of collecting a specific country.
Fast forward to 2017 and the website www.germanstamps.net has attempted a similar exercise. This time, Michel 2015/16 has been used as the default catalogue. Data has been accessed electronically rather than manually and the listings now encompass the full 1840-2015 period.
There are two variants of the tables, one for summary country listings and another for detailed (e.g. including states, locals, officials, postage dues, revenues etc). These two tables can then be viewed as either mint or used and as actuals or percentages.
An exercise of this nature is only ever as good as the data upon which it is based and inevitably there will be anomalies that skew or affect the final result. Nevertheless, it is an excellent tool for getting a broad idea of the overall catalogue 'value' of a country, understanding the relationship between the number of expensive to low value stamps and how the cost of completing one country relates to another.
How affordable are stamps from Central and South America?
I thought it would be an interesting exercise to just pull out the Latin American constituents to see how they compared against one another.
For example, at the summary level for mint stamps, these are the results.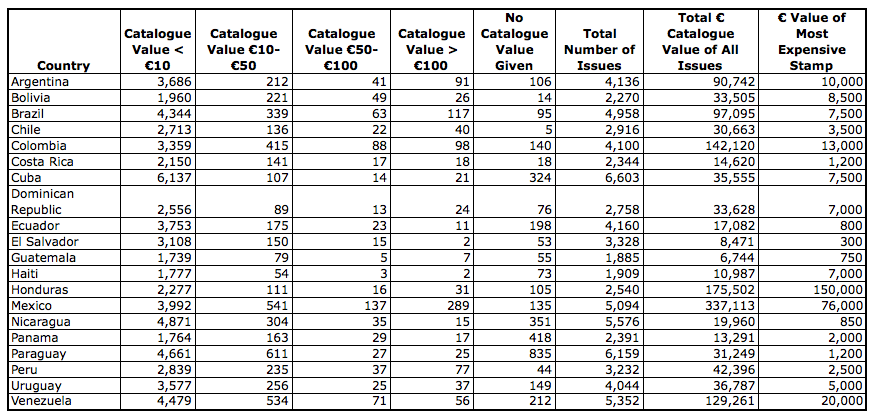 This exercise throws up some interesting results. For example, the three most expensive countries to collect are:
Mexico (by a significant margin)
Honduras
Colombia
However, Honduras has to be treated as an anomaly due to the hugely disproportionate €150,000 valuation Michel puts on the renowned 1925 'Black Honduras' airmail, of which only one exists. If we eliminate this one stamp then Honduras drops down to 13th place.
As for the three least expensive, the figures give us:
Guatemala (the most inexpensive)
El Salvador
Haiti
El Salvador and Haiti only have two stamps each that catalogue more than €100 with Guatemala having only seven. In comparison, Mexico has 289, Brazil 117 and Colombia 98.
The data can be cut any which way you want and you can have a lot of fun with the tool, dependent on your collecting interests.
How accurate a reflection of Latin American philately the stats provide is up for debate though. Ultimately, it is only as good as the source data, some of which you may decide to question. In many respects it can only be used as a guide for relative rather than actual value.
Certainly, it would be fascinating to see a similar version using Scott (or the rapidly ageing SG) data to see how they compare.