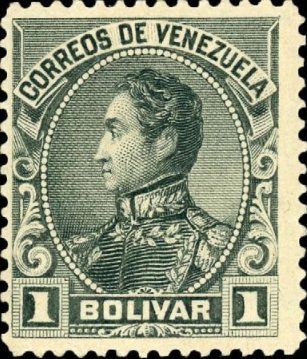 It isn't often we see an auction catalogue focused on Venezuela.
Strictly speaking, this Cavendish auction was billed as a 'Collection of Central and South America' but this was very much dominated by Brack's superb holdings of Venezuela.
Brack lived in Venezuela for a time and was an occasional contributor to The Mainsheet, back in the day.
I put in a few (successful) bids myself and came away with a very nice selection of hard to find Venezuelan items.
The star lot (not one of mine) turned out to be a 'Coro A La Vela' local issue on cover from 1869. This stamp was issued by the company that covered the railway journey between Coro and La Vela and represented the payment for forwarding. Rather than use a hand stamp or pen cancel, the stamp was 'franked' by the application of a corrosive, acid substance which turned it from orange to blue, thus preventing reuse. The cover achieved £1900 on a £200 estimate.
Another great rarity was the 1900 1 Bolivar Grey-Black with overprint omitted (Scott 160a, SG 218a). Poorly centered, it fetched £1300 against a catalogue of £7,500.