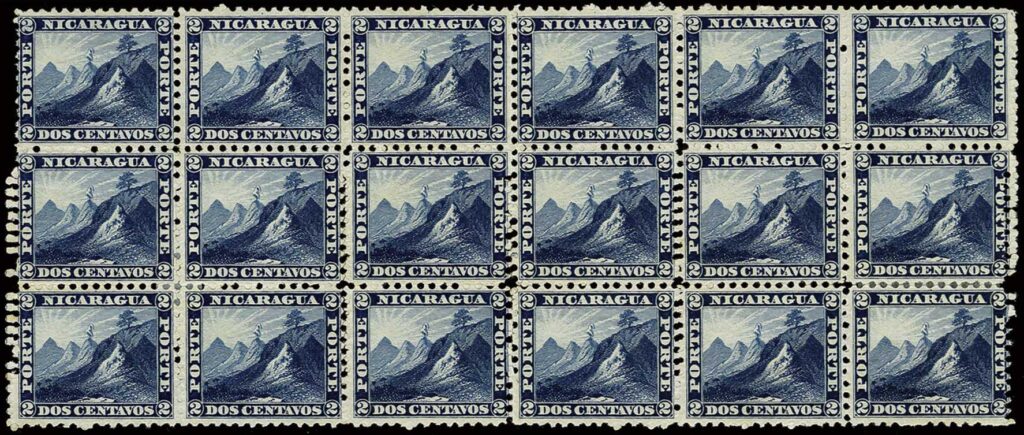 H.R. Harmer have been dropping hints about Bill Byerley's Nicaragua collection coming to market for quite a while now but with the barest of details. That situation changed this week with the release of the auction catalogue, set to take place on November 12th.
A named Nicaraguan auction is an infrequent event; one of the size of Byerley's holdings even less so (and this is only Part 1…).
Byerley's collection is probably the most comprehensive ever formed and includes material absorbed from the substantial collections of Kilian Nathan, John Stroub and the specialist Nicaraguan catalogue compiler Clyde Maxwell.
There are collections within a collection here, offering opportunities to acquire a solid foundation for a new specialization.
Any Nicaragua collector looking to plug those elusive gaps or find that vital postal history item will be paying very close attention.
A limited quantity of Byerley stock has already been drip-fed into the market on eBay via Oquist Stamps but the core of the collection is with Harmers.
Catalogue pricing for Nicaragua is somewhat erratic (indeed, as it is for so much of Latin America). The sheer volume of varieties, small quantities printed and limited availability can make market monitoring something of an uphill struggle.
Expect some pricing revisions once the realisations have been assessed.