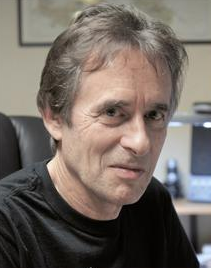 The late Brian Moorhouse's entire estate is to be sold by Swiss auction house Corinphila.
In what promises to be one of the most important sales of Central and South American material in many years, the esteemed dealer's stock holding will be sold off in a series of auctions.
Brian Moorhouse died in July 2017 and was globally recognized as the authority on Latin American philately. His opinions and certificates accompany many of the philatelic treasures from across Central and South America. Early multiples, covers, proofs and rarities from each of the republics will be represented from his extensive stock.
The breadth and quantity of material to be sold is no doubt too extensive for the market to absorb in one hit. Sensibly, the estate will be sold in a number of auctions starting in summer 2019 and extending into 2021.
Amongst the lots will be many of the finest items of Latin American philately. Brian's knowledge of the region was unsurpassed and for forty years he dominated the market, gladly sharing his knowledge with advanced collectors and new enthusiasts alike.
Along with his dealer stock, his two award winning collections of Haiti and Tierra del Fuego will also be be sold. It is likely that these collections will be sold by private treaty.
The Tierra del Fuego will be displayed at the RPSL's forthcoming Stockholmia exhibition between 29th May and 2nd June.